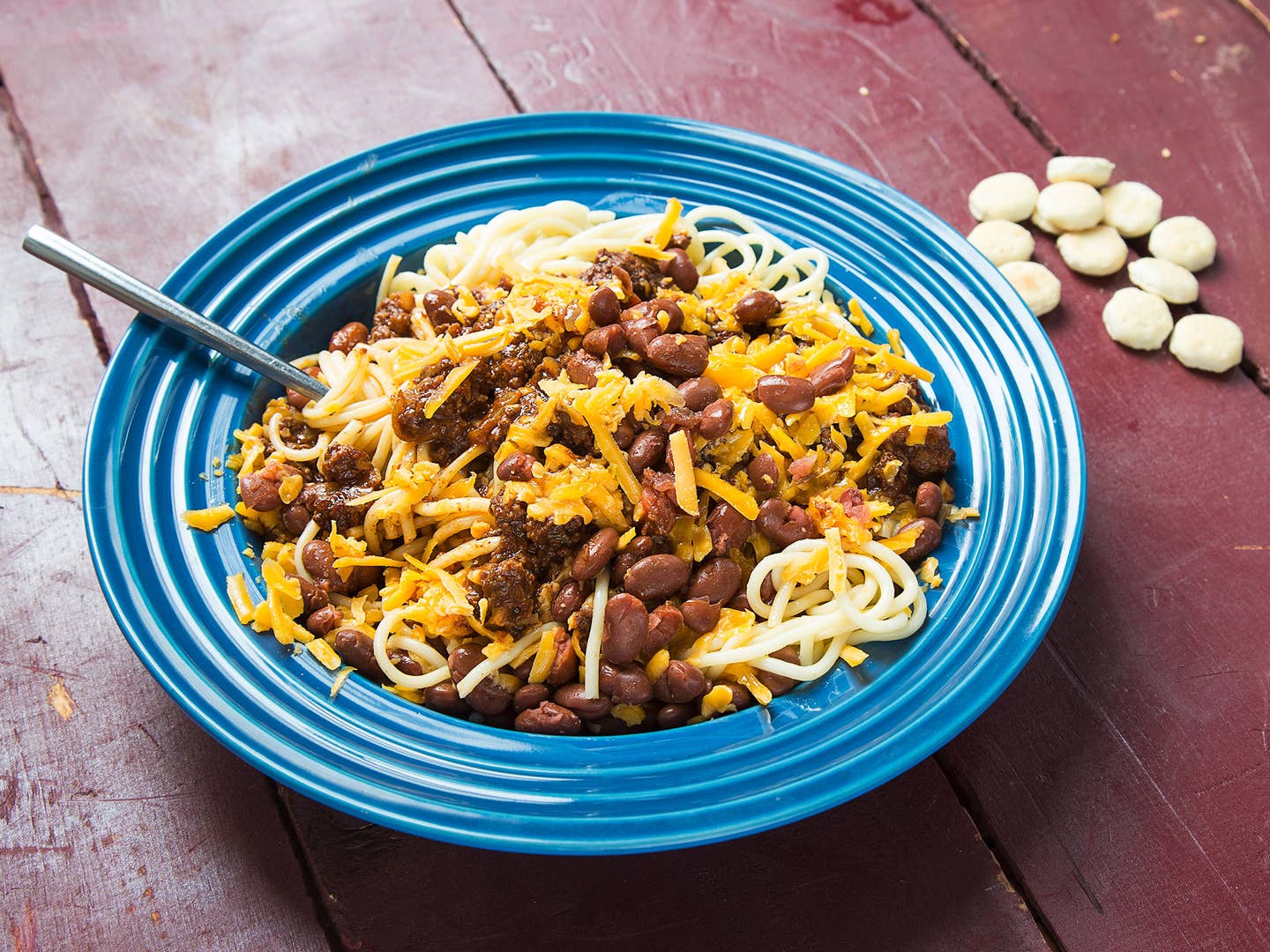 Culture
A Field Guide to America's Weird and Wacky Pasta Innovations
Have you ever tried toasted ravioli? How about crawfish Monica?
These are fat days for eating pasta in America, and in most big cities you can now slurp a superlative plate of spaghetti carbonara and tuck into house rolled pappardelle. But what about our American originals? Here are the pastas you'll only find in the U. S. of A.
New York: Chicken Riggies
Bobby Hazelton created the iconic Upstate New York dish at the now-closed Clinton House in Clinton, New York. It's chicken breast cooked with tomato and cream over rigatoni. But Hazelton only ever made it for staff and regulars. One of his cooks, Mike Schulz, left to run the Chesterfield in Utica in 1988 and was the first to put it on a menu. The rest is (contentious, small-town) history.
Missouri: Toasted Ravioli
The place: Mama Campisi's on the Hill in St. Louis. The chef: a man who lives on in lore simply as Fritz. A patron ordered ravioli, a drunk Fritz mistook bubbling grease for boiling water, and the result was improbably delicious.
Louisiana: Crawfish Monica
In New Orleans, you can eat red gravy (tomato sauce with a little gumbo DNA) year-round. Crawfish Monica—rotini sauced with crawfish tails, butter, cream, and Creole seasoning—basically only comes out for Jazz Fest.
In the early 1920s, Macedonian immigrants Tom and John Kiradjieff created a beef-and-tomato-based stew at their hot dog stand, with the goal of capturing as many national demographics as possible. Italians requested the stew over spaghetti, and Cincinnati chili was born.