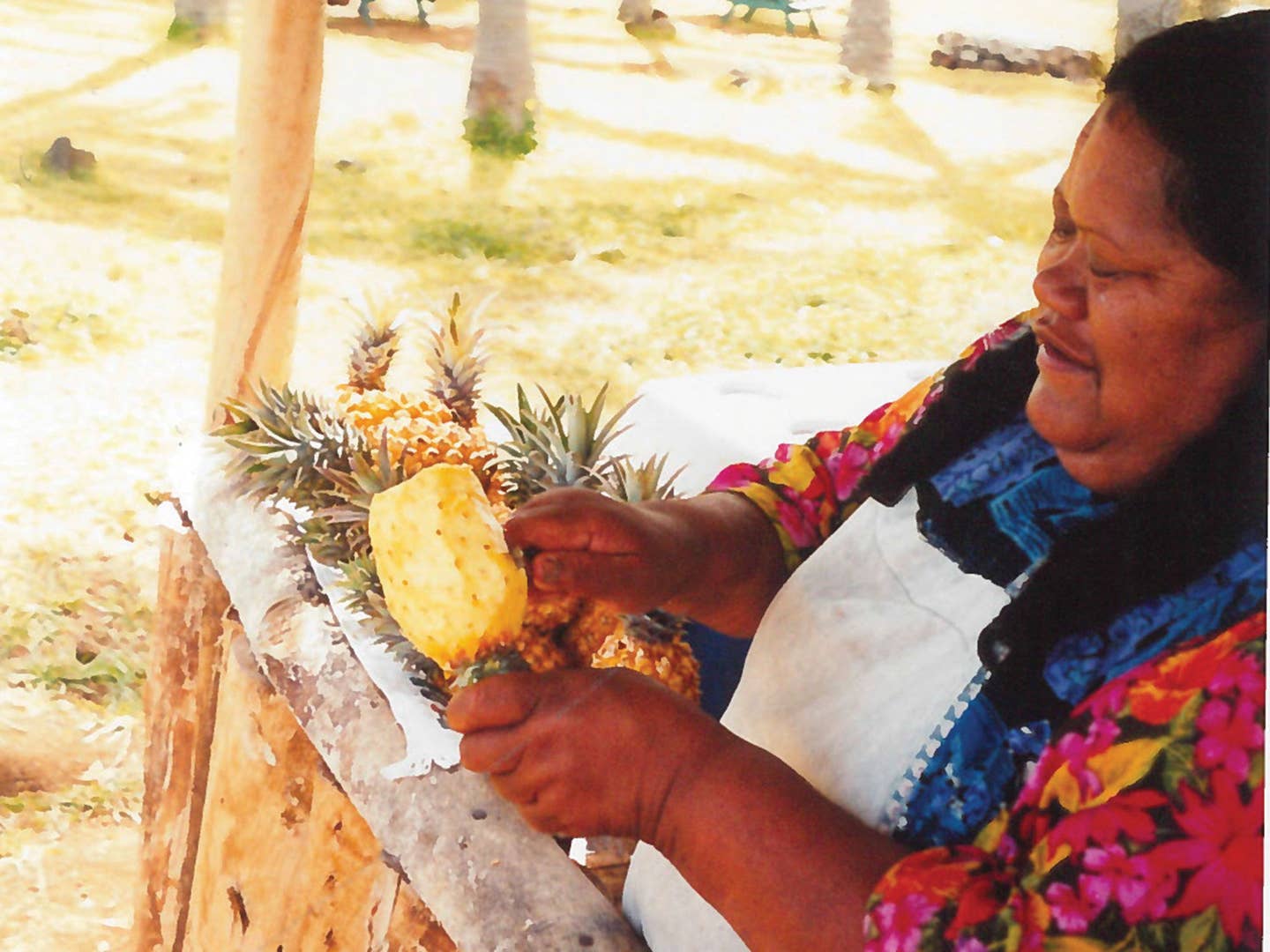 One of the tastiest things I've ever nibbled on was a tiny pineapple, carved for me by a nice lady near a beach somewhere on Easter Island. The day was hot; the fruit was cold and sweet, its miniature leaves pulled back and held like a popsicle stick. There were, in fact, two ladies on the beach (sisters, I was told) operating identical, competing baby-pineapple stands in an otherwise utterly deserted corner of this most remote Pacific island. Under an unrelenting sun, I ate my fruit and stared in slack-jawed wonderment at the ancient moai. The famous stone heads stared impassively back at me, perched at the edge of the vast, endless sea. Everything was amazing. Because taste has as much to do with where you are as what you're eating. Context is everything.
It turns out there is some accounting for taste. For this inaugural issue of The Good Taste Awards, we polled you, our readers, and reached out across a network of well-traveled experts and trusted contributors. Together we did a little accounting, and what we came up with was a celebration of some of the people, places, and things that embody the idea of good taste right now.
Speaking of tasty travels, I wanted to mention something else we're feeling good about here: Saveur Trips, a new program of editor-curated eating adventures we're doing in partnership with the travel experts at Butterfield & Robinson. I've been on the calls sorting out these itineraries and, trust me, they're the types of food-focused, deep-dive, guide-you-to-just-the-right-baby-pineapple-lady trips I'd like to take. This year we're headed to Peru, New Orleans, and the wine regions of Napa and Sonoma. Details are at Saveur Trips, with more information coming soon about the next round of trips to Europe, Asia, and beyond.
One more thing about the Good Taste list. It covers a lot of ground, but it does not claim to be complete. The honorees gathered in these pages represent a small sampling of the folks in the fields of food, drink, and travel who continually inspire and excite us and whom we'll keep covering throughout the year. Did we leave out some worthy contenders? Of course we did. Best-of lists are inherently subjective and built to be challenged and revised. (That's why they come out every year.) Let us know what we missed and who you'd like to see nominated next time around.
—Adam Sachs, Editor-in-Chief