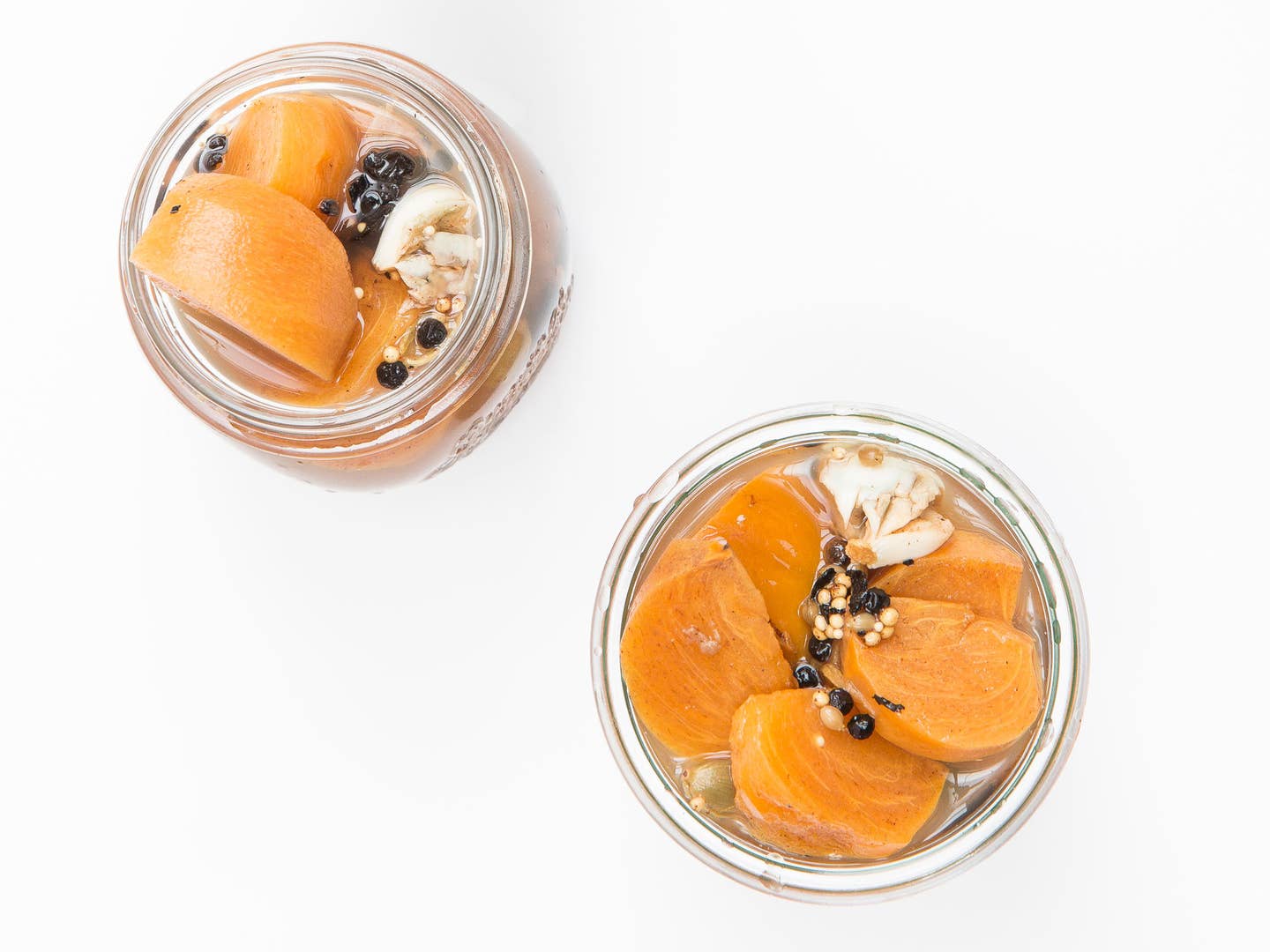 Techniques
What to Use When Tomatoes Are Out of Season
Pickled persimmons and Asian pears add sweet acidity to cold-weather dishes
When the temperature drops, chef Michael Solomonov avoids using sad and mealy out-of-season tomatoes for salads and garnishes at his Israeli-inspired restaurants. To replace their sweet acidity, he swaps in more surprising, exotic fruits.
Tiny cubes of Asian pear provide sweetness and crunch in his cucumber salad, a necessary accompaniment to falafel or shawarma in pita sandwiches. Once Asian pears start to wane, diced mango adds tropical floral notes to the same salad. The sour tang and crunchy seeds of passion fruit (he loves using pomegranate seeds as well) liven up his tabbouleh for a meze platter.
And persimmons—whether the squat Fuyu, elongated Hachiya, or rotund Sharon Fruit variety—add a gentle sweetness and a pop of color. He pickles them in vinegar and spices like dried lime, cardamom, and coriander and then slices them in wedges to serve alongside kebabs and other grilled or roasted meats.