Yemeni Lachuch is What Happens When Pancake Meets Pita
The best sauce-sopper-upper in the Middle East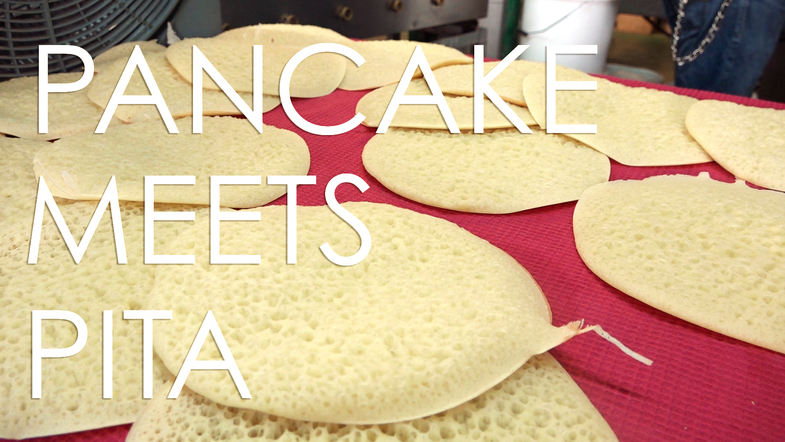 When life gives you hummus and shakshuka, make flatbread to scoop and sop it up. And while pita, in all its forms, is the dominant breadstuff across the Middle East, Yemeni lachuch may be an even more effective stuff-sopper-upper. Why? Look to the nooks and crannies.
Like baghrir, ployes, and crumpets, lachuch is made with a yeasted batter that's cooked in a pan without flipping, which causes the already bubbly batter to develop little air pockets that set into a honeycomb-like pattern. The flatbread's spongy and floppy like a pancake but resilient like soft pita, and the naturally leavened dough has a pleasingly mild bready flavor. The best part: and all those little holes drink up sauces, stews, soups, runny egg yolks, and Yemeni hot sauce.
In the video above, reporter Keren Brown and videographer Aviram Frige capture one captivating lachuch maker in Tel Aviv's HaTikva market, who flips perfect lachuch to order. Watch the master work, then try making your own with this baghrir recipe as a template. (The dishes aren't the same, but this'll give you a starting point.) Just don't forget the schug.