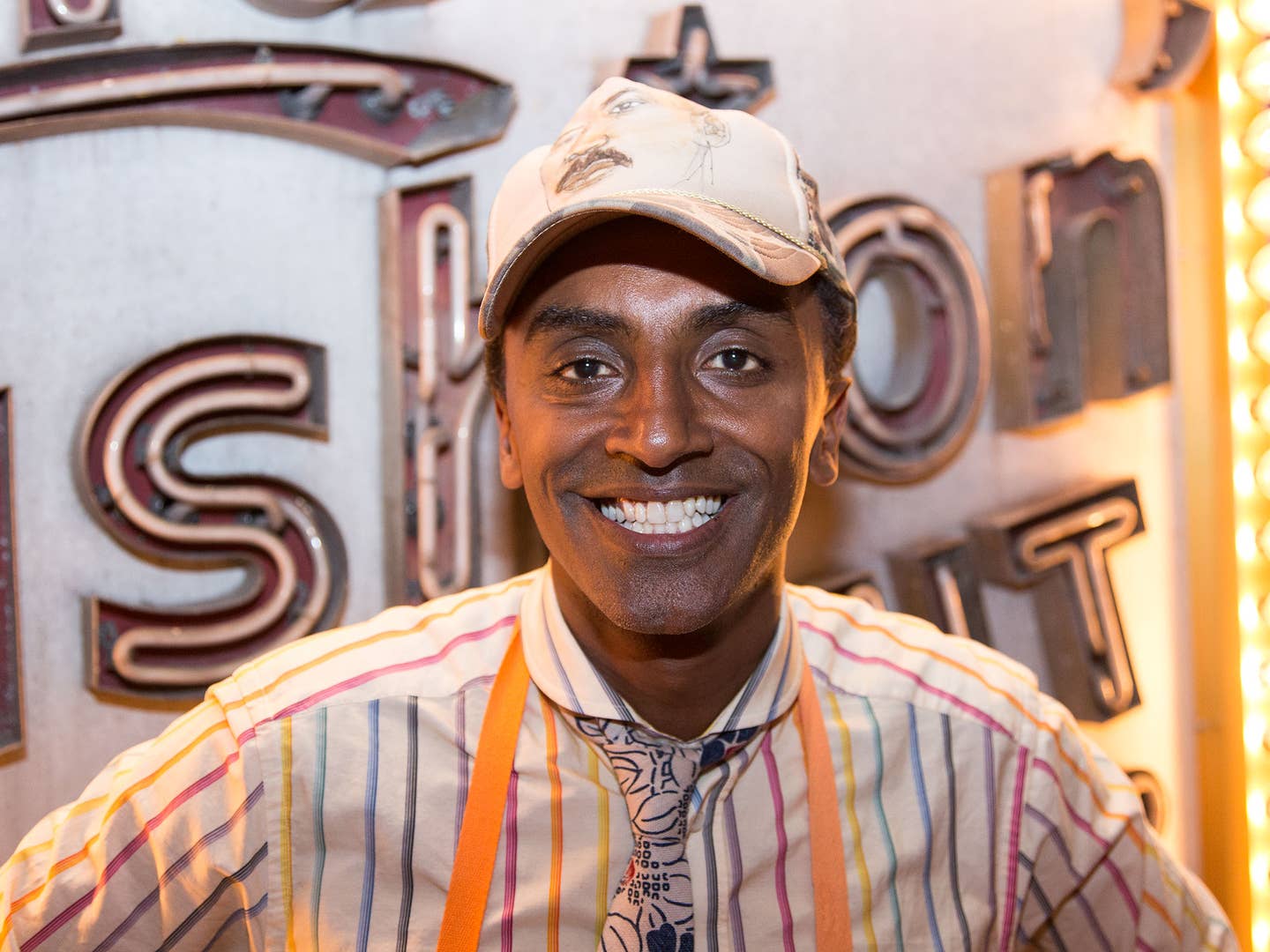 Travel
5 to Know: Marcus Samuelsson's Harlem
The chef's five favorite places to eat and drink in the New York neighborhood he calls home
We've talked to chef Marcus Samuelsson about his greatest fears; we've had him into the test kitchen to cook dinner; we've reminisced with him about SAVEUR issues past, and we've eaten a lot of his addictive sho nuff noodles. But until recently we'd never chatted with him about one of the great loves in his life: Harlem.
The Ethiopian-born, Swedish-raised chef has called Harlem home for ten years, a place that inspires him every day with its "entrepreneurial spirit, rich culture, and true sense of community." In addition to running three restaurants there—Streetbird Rotisserie, Red Rooster Harlem, and Ginny's Supper Club—he's the co-founder of Harlem EatUp!, an annual festival celebrating the food, art, music, and history of the neighborhood. Here, he shares his five favorite Harlem spots to eat and drink:
Paris Blues
At Paris Blues, the jazz is the star. One of the first times I came to Harlem, I ended up here; I'll now often go late at night after a long shift at Rooster, just to unwind and listen to some authentic Harlem jazz.
Paris Blues
2021 Adam Clayton Powell Junior Blvd
New York, NY 10027
(917) 257-7831
Malecon
The rotisserie chicken here is what I love the most; it inspired Streetbird's chicken. I used to come here with friends after playing soccer downtown and ever since then I've been in love with it.
Malecon
4141 Broadway
New York, NY 10033
(212) 927-3812
A Touch of Dee
This is an old-school Harlem place; you go for the drinks. A friend of mine who lives in Harlem first brought me here and I find myself coming back often. It feels like an extension of a block party—you're family here.
A Touch of Dee
657 Malcom X Blvd
New York, NY 10037
(212) 694-9530
67 Orange Street
67 Orange is the best late night cocktail bar in Harlem. It's great on the weekdays at the end of the night. I used to live just a few blocks away and have been coming to see Karl mix drinks since it opened four or five years ago. It's Harlem's version of a trendy downtown cocktail spot; the drinks are original and delicious.
Charles Country Pan Fried Chicken
The obvious dish to go for here is the fried chicken. Charles is a great friend of mine and was one of the people who helped me when I was trying to figure out the way I was going to cook the yardbird at Rooster. This is a great spot for a late Saturday afternoon; take your chicken, walk over to Rucker Park, and watch the kids play basketball while you eat.
Charles Country Pan Fried Chicken
2841 Frederick Douglass Blvd
New York, NY 10039
(212) 281-1800