South-of-the-Border Sides and Salads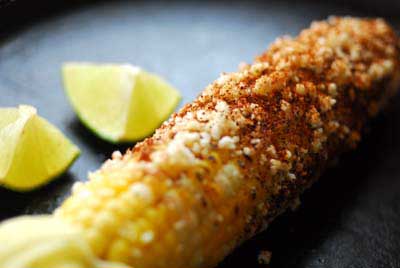 A chile-spiked seafood cocktail, cheese-dusted corn on the cob, nopales with jalapeño dressing, and more accompaniments for a Mexican meal.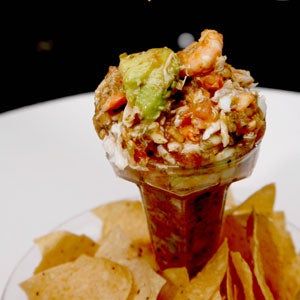 This dish is a favorite at Goode Company Seafood in Houston. It goes perfectly with fried tortilla chips and cold beer.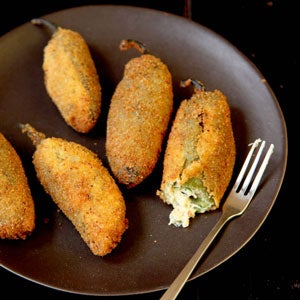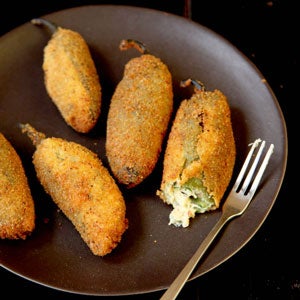 This dish is based on the crab-stuffed jalapeños found on menus throughout southeast Texas. We found that chilling the chiles after stuffing them makes them easier to coat with bread crumbs and fry.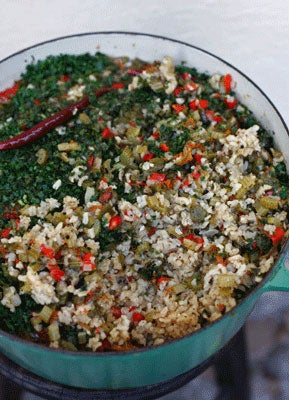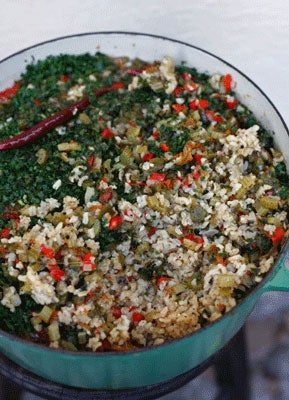 This piquant, aromatic rice dish is a fun way to spice up your Thanksgiving dinner. Get the recipe for Mexican Rice Pilaf »