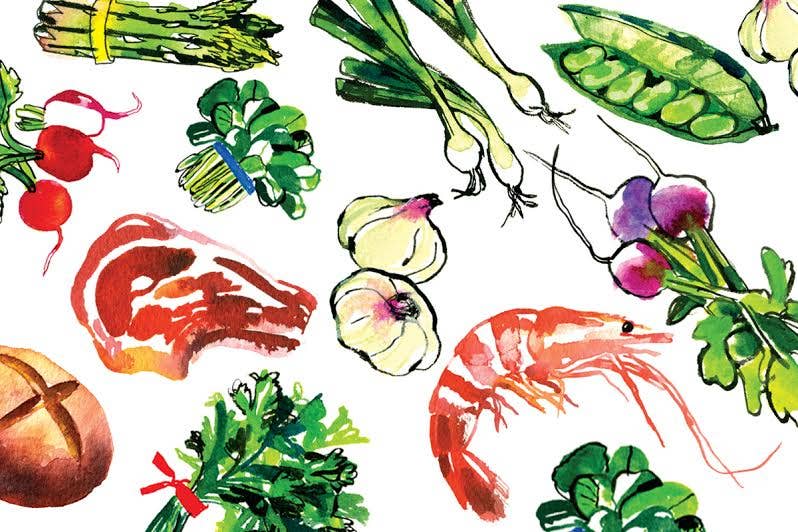 Culture
A Renaissance in Japan
These days, some of the most exciting cooking with brown rice is taking place in Japan.
These days, some of the most exciting cooking with brown rice is taking place in Japan, where purveyors are beginning to embrace the subtle variations that can be achieved through custom-milling and cooks are repurposing traditional techniques and dishes to accommodate the food's flavors and textures. At the forefront of this movement is Toyozo Nishijima, the owner of Suzunobu, a rice boutique in Tokyo's Meguro ward. Nishijima helps his customers choose from among more than 40 varieties of rice, all of them unmilled; once customers have made a selection, they may take home the rice in its whole-bran form or request that the grains be milled to their specifications. The choices include haiga-mai, rice from which the bran coating has been removed, so the nutritious germ is left intact; buzuki-mai, rice from which only part of the bran layer has been milled off; and hatsuga-mai, brown rice that has been allowed to germinate.
Another proponent of the brown rice resurgence in Japan is Yumiko Kanou, a cookbook author and the chef at Tokyo's acclaimed restaurant Nakaiseki Sen. Kanou is one of the country's most innovative practitioners of shojin ryori, a vegetarian branch of Japanese cuisine. Eschewing excess and strong seasonings, those who adhere to this cooking style emphasize seasonality and favor the subtle, earthy notes of foods like burdock, carrot, daikon, and brown rice. Using these building blocks, along with a host of aromatic ingredients, Kanou has succeeded in creating full-flavored dishes that make the most of whole-grain rice's special characteristics. One of the dishes she's adapted for home cooks in one of her books is okayu, a savory porridge; hers is made with roasted brown rice and seasoned with a slightly spicy seaweed-based sauce. She also makes a toasty fried-rice dish using brown rice, pine nuts, scallions, and sesame oil.