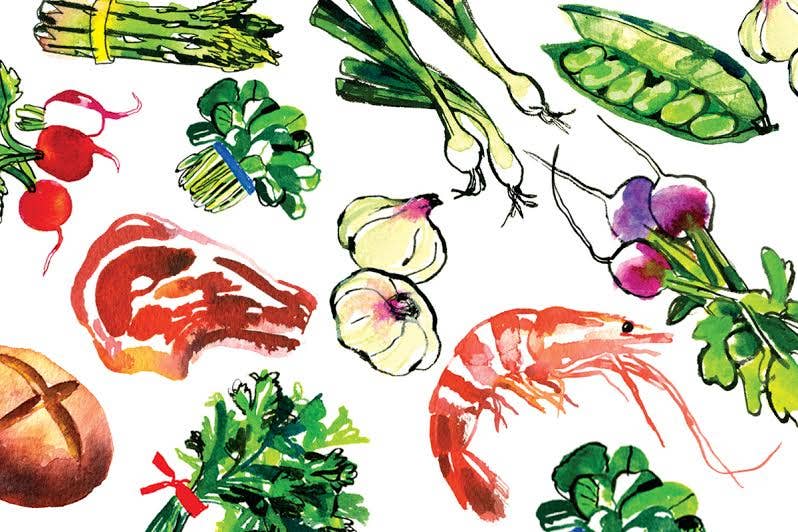 Culture
Benedict's Illustrious Cousins
There are as many variations of eggs benedict as there are chickens that lay eggs.
"No other article of food offers so much scope for the inventive genius of a thoughtful cook as the egg," writes Adolphe Meyer in his vest pocket treatise Eggs in a Thousand Ways (Hotel Monthly Press, 1917). Eggs benedict is a testament to that theory: there are as many variations of this classic brunch dish as there are chickens that lay eggs. Meyer's book lists no fewer than 200 riffs on the theme of the poached egg on a pedestal; many of them have become mainstays at brunch palaces all over the country, from Tavern on the Green in New York City to Brennan's in New Orleans. Here are a few of our favorites.
Eggs Benedict Arnold Recipes vary, but a popular one calls for poached eggs nestled on biscuits and smothered with sausage gravy—a distinctly Southern take on the Yankee original.
Eggs Chesapeake This dish is prepared the same way as eggs benedict, except that the Canadian bacon is replaced with crab cakes.
Eggs Florentine Sauteed spinach provides a bed for the poached eggs, which are coated with hollandaise sauce. This dish is sometimes sprinkled with grated parmesan and then broiled until the cheese is hot and bubbly.
Eggs Hussarde This New Orleans specialty consists of rusks topped with thick slices of tomato and tasso ham, both covered with a veal stock-enriched red wine sauce called marchand de vin and crowned with poached eggs, which, in turn, are coated with hollandaise sauce. The name is said to be an allusion to the tomato red uniforms worn by hussars, the 15th-century European mercenary soldiers.
Eggs Provençale Thin slices of fried bread are topped with poached eggs and doused with a garlicky Mediterranean-style tomato sauce.
Eggs Sardou One of the signature dishes of Antoine's in New Orleans, where it was invented, eggs sardou is made by filling hollowed-out artichoke bottoms with creamed spinach, topping them with poached eggs, and ladling hollandaise sauce over it all.