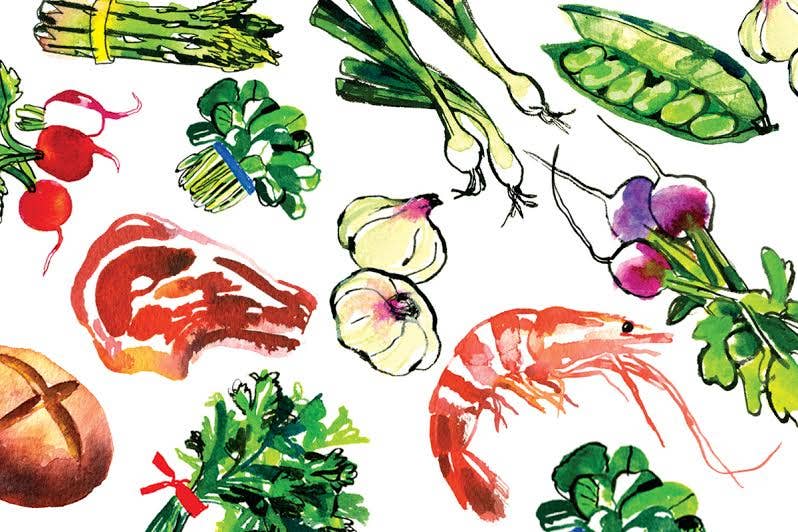 Culture
Cheese Toast
There's something about applying heat to gruyere, stilton, even rat-cheese, that turns it from good to sublime.
You can talk about your Peking duck and your pate de foie gras d'oie, but the single best dish in the world, it seems pretty obvious to me, is cheese toast—which is to say good cheese melted and browned atop a slab of good bread already lightly toasted on the non-cheese side. I can think of no other culinary preparation that is so instantly, dependably, and deeply satisfying. I believe there is literally nothing I'd rather eat. If cheese is, as Clifton Fadiman once famously proposed, "milk's leap towards immortality", then cheese toast must be milk when it gets there. I eat it for breakfast as often as I think I can get away with it, and sometimes for dinner too. I've made it with every kind of cheddar (from domestic rat-cheese to the finest English farmhouse stuff), a variety of cheeses both swiss and Swiss, monterey and sonoma jack, parmigiano-reggiano, mozzarella di bufala (and di New Jersey), all the blue-chip blues (stilton, roquefort, gorgonzola, Maytag), a panoply of tommes, and several Mexican melting cheeses. I draw the line only at those slices of "American cheese", which develop an unpleasant surface when broiled, and don't taste like much.
During one all-too-brief period of my life, I started the day with cheese toast so elemental it didn't even need bread: I'd simply grate some cheddar, swiss, or jack into a little square gratin dish, stir in some chives or finely chopped scallions, grind lots of black pepper over it, and stick it under the broiler. Then I'd slide the cheese out of the dish, fold it in half, and eat it with a knife and fork as if it were an eggless omelette. Around this time, I read a newspaper interview with a man in his seventies who, pooh-poohing the dangers of cholesterol, revealed that for the past 30 years he had eaten the following dish for breakfast every day: a pound of grated cheddar (in what was obviously a larger gratin dish than mine) with half a pound of bacon strips laid over it, put under the broiler until the bacon was crisp on top. I felt like a piker.
These are, of course, particularly pure ways of enjoying melted cheese—a substance common, I can't help noticing, to a number of the defining dishes of the world's cuisines: France's classic cheese souffle, onion soup, cheese omelette, and croques monsieur and madame (the latter with a fried egg on top, and both just Gallic elaborations on cheese toast); Italy's eggplant and veal alla parmigiana, focaccia col formaggio, frico (a newly arrived northeastern Italian specialty—a sort of filled galette of shredded cheese), and, of course, pizza; Mexico's queso fundido, quesadillas, and cheese enchiladas; the raclette and fondue of Switzerland; the saganaki of Greece—and our own cheeseburger, grilled cheese sandwich, macaroni and cheese, and Tex-Mex nachos.
What makes melted cheese so good? The same thing that makes room-temperature cheese taste better than cheese straight from the refrigerator: As cheese warms, the structure of its protein chains alters; then, aroma (which is to say flavor) components become volatile, and thus more readily accessible to our senses. When cheese is allowed to brown slightly, another factor comes into play: the creation of additional flavor molecules that accompany the so-called Maillard Reaction, named after the early-20th-century French biochemist who first observed that sugars and amino acids (which cheese, as well as most other foods, contains) turn brown when heated together.
The two great European classics of melted cheese are fondue and Welsh rabbit. Fondue, of course, became an immense food fad in this country in the '50s and '60s. Common to Switzerland and the French Savoie region, fondue is basically liquefied cheese—traditionally emmentaler or gruyere—seasoned with garlic and diluted with white wine and kirsch (dry cherry brandy, thought to help keep the fondue fluid). Heated over a flame in a fireproof fondue pot, the cheese is eaten by dunking cubes of French bread, speared on the ends of long, two-tined forks, into the pot. Tradition says that anyone who drops his bread in the cheese must buy the next round of drinks. Some (obviously unenlightened) Swiss fondue-hounds insist that if the bread-dropper is a woman, instead of buying drinks, she must kiss the man to her right. I never had much luck in this game; it was always the women who lost their bread.
As for Welsh rabbit, the first thing everybody always wants to know, naturally, is whether it isn't really "rarebit" instead. I refer the doubtful to Ambrose Bierce, who supplies the following entry in The Devil's Dictionary: "RAREBIT, n. A Welsh rabbit, in the speech of the humorless, who point out that it is not a rabbit. To whom it may be solemnly explained that the comestible known as toad-in-a-hole is really not a toad, and that riz[sic]-de-veau a la financiere is not the smile of a calf prepared after the recipe of a she banker." Welsh rabbit—a relative of fondue, made with sharp cheddar or cheshire cheese and ale, seasoned with mustard and often cayenne or paprika, and served over toast or rusk—is a rabbit because it's what the rabbit hunter eats when he comes home empty-handed (compare Italy's uccelli scappati, or escaped birds, which is skewered veal).
The most popular melted-cheese dish in America, after cheeseburgers and pizza, must surely be nachos—which is just tortilla chips topped with melted cheese and other stuff. I often made a dinner (or a late-night, post-barhopping supper) of nachos in my bachelor days. It was perfect bachelor fare—quick, messy, and self-indulgent, and you could get the ingredients at the corner liquor store. "'Nachos' is Spanish for 'nosh,'" a friend once assured me. Well, I've since learned that "Nacho" is a nickname for Ignacio, and that a man with that moniker apparently really did invent the things—at a restaurant called the Victory Club, in the Mexican border town of Piedras Negras (just across the Rio Grande from Eagle Pass, Texas), in 1946 or '47. Here, chef Ignacio "Nacho" Anaya is said to have improvised the snack for a group of visiting American women. Originally, "Nacho's Special" was just individual fried wedges of tortilla topped with cheese and slices of jalapeño. Then came ballpark-and-movie-theatre nachos, invented in 1976 and first served at Arlington Stadium, near Dallas. These are tortilla chips doused in thick processed-cheese glop. In this particular instance, I'd rather have foie gras.