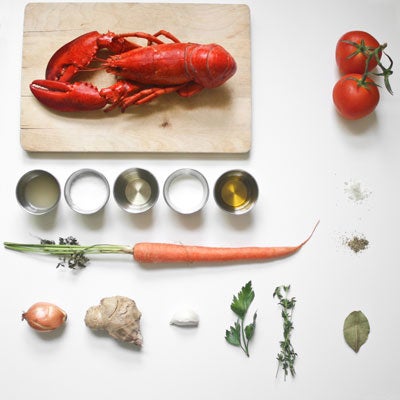 A look at what we're reading, cooking, and clicking now.
The declining honeybee population is a serious source of stress, but hope may be in sight: researchers are trying to breed a "super bee" that just might save the future of these fuzzy little insects. Fast Company
Slowly but surely, for reasons both aesthetic and financial, hardcover cookbooks are started to be printed without dust jackets. Is this the end of an era? The Food Section
Thirty years after his grandfather's death, Joe York finds his half-finished bottle of Jim Beam hidden in a closet. There's only one thing to do. Grantland
Like all of the simplest recipes, steak is easy to cook, but hard to cook well. This informative, step-by-step video helps us achieve perfection. Food 52
Just because people are buying good food doesn't mean they're good people: a farmer's market worker digs in on the her frustrations with entitled customers. The Morning News
Tequila peach pie? Oh my! Sweet peaches pop when paired with tangy and spicy tequila in this crispy and crusty galette. Not Without Salt
It has never, ever occurred to us to marinate hot dogs. Turns out that with a little cross-hatching, a soak in flavorful liquid provides a noticeable boost. Shine
• Shrimp paste might not sound like the perfect summer snack, but served on toast with a cool glass of lemonade, it's a surprisingly brilliant move. DesignSponge
Photo: Deconstructed Lobster Coconut Soup from French Cuisse.