On the Shelves of the Professionals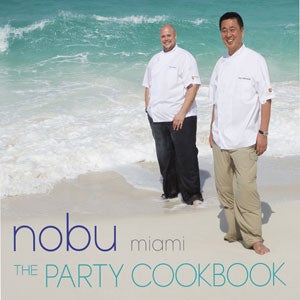 Home cooks and gluttons for food photography aren't the only people who benefit from a great cookbook. Many of the country's best chefs rely on caches of cookbooks to derive continual inspiration and to relearn vital lessons of the kitchen. SAVEUR reached out to a handful of professional chefs and writers to find out which cookbooks have been stained with wine and oil and earmarked with copious notes.
Grant Achatz, Alinea, Chicago
The French Laundry Cookbook by Thomas Keller and Michael Ruhlman
The ultimate reference for cooks [who wish] to be inspired by the pursuit of perfection.
The Cook's Oracle by William Kitchiner
It's humbling and amazing to me how forward thinking and visionary a book printed so long ago can be today.
Encyclopedia of Asian Food by Charmaine Solomon
A wonderful guide regarding the ingredients and techniques for cuisines that I am less familiar with.
El Bulli by Ferran Adria
The perfect manual for advanced cooking and modern culinary philosophy.
Better Homes and Gardens New Cookbook (1930-2000)
An interesting look at how food and cooking has evolved in America, and some great recipes for home-style desserts like chocolate cake.
Dan Barber, Blue Hill, New York City
Much Depends on Dinner by Margaret Visser
A robust portrait of the food on your dinner table, at once historical, philosophical, and gastronomical.
The River Cottage Meat Book by Hugh Fearnley-Whittingstall
Hugh offers proof that you can be a carnivore with a conscience.
On Food and Cooking by Harold McGee
The cook's manifesto. Harold explains, with absolute clarity, what we do in the kitchen and why we do it.
Simply French by Patricia Wells
It was the world's introduction to Joel Robuchon, and food has never been the same.
Four-Season Harvest by Eliot Coleman
The recipe from the ground up.
Rick Bayless, Frontera Grill and Topolobampo, Chicago
The Pancake Handbook: Specialties from Bette's Oceanview Diner by Stephen Siegelman, Bette Kroening, and Sue Conley
Very reliable, tried-and-true recipes for my favorite meal of the day.
The Best Recipe
Trustworthy starting-point recipes that I embroider to make my own.
From Julia's Kitchen by Julia Child
Like having the grandmother you wished you had, teaching the craft of what the kitchen has to offer.
Desserts by Nancy Silverton
Great recipes for "company" desserts that have very much stood the test of time.
The Art of Simple Food by Alice Waters
Alice Waters's most accessible and well-written book. Though it's new, I've cooked a lot from it and find myself turning to it easily and happily for informal meals with my family.
April Bloomfield, the Spotted Pig and John Dory, New York City
Charcuterie:The Craft of Salting, Smoking, and Curing by Michael Ruhlman
This book has had a lot of wear and tear, since I look and cook out of it all the time! It's starting to look like a bible for meat.
Roast Chicken and Other Stories by Simon Hopkinson
I used to work under Simon Hopkinson at Bibendum, so I can really relate to the stories and recipes in this cookbook.
All the River Cafe cookbooks
They are inspiring and simple.
The Good Cook by Time-Life
All of them!
Anthony Bourdain, author and chef-at-large, Les Halles, New York City
Mastering the Art of French Cooking by Julia Child, Louisette Bertholle, and Simone Beck
The Whole Beast: Nose to Tail Eating by Fergus Henderson
Au Pied de Cochon by Martin Picard
White Heat by Marco Pierre White
La Technique by Jacques Pepin
David Chang, Momofuku, New York City
The Big Fat Duck Cookbook by Heston Blumenthal
Comprehensive, funny, and educational, this will go down as one of the greatest cookbooks of all time.
The French Laundry Cookbook by Thomas Keller and Michael Ruhlman
Chef Keller's book continues to inspire cooks from around the country to do things the right way.
Essential Cuisine by Michel Bras
Because he's the man.
All of Ferran Adria's El Bulli cookbooks (1983 to present day)
Because without him, food would suck.
Noma: Nordic Cuisine by Rene Redzepi and Claus Meyer
Because in the near future, the best chef in Europe may be from Denmark, not France or Spain.
Madhur Jaffrey, author of Indian Cooking and other books
Mastering the Art of French Cooking by Julia Child, Louisette Bertholle, and Simone Beck
The Key to Chinese Cooking by Irene Kuo
Essentials of Classic Italian Cooking by Marcella Hazan
Peggy Knickerbocker, author of Simple Soirees and other books
A Platter of Figs by David Tanis
The Art of Simple Food by Alice Waters
Simple French Food by Richard Olney
The Food and Life of Oaxaca by Zarela Martinez
My Bombay Kitchen: Traditional and Modern Parsi Home Cooking by Niloufer King
Michael Laiskonis, pastry chef, Le Bernardin, New York City
White Heat by Marco Pierre White
I am likely just one of many professional chefs who consider this book a sort of modern classic. The excitement and inspiration come not necessarily from the recipes—though White was an early trailblazer for what we now might consider "New British" cuisine—but rather from the gritty photography and short quotes that make up the first half of the book. White Heat documents, and to a certain degree glamorizes, the sweat, stress, and drive of a young and passionate chef obsessed with perfection. Many years after first seeing it, I still get a little pumped up when I pull it from the shelf.
Ma Gastronomie by Fernand Point
Point is often credited as the father of contemporary cooking and as the important link between the stodgy, codified technique of Escoffier's day and the generation that would come to revolutionize the way we cook and eat through nouvelle cuisine. This book should be required reading for anyone entering the field, but it can also be enjoyed by all who simply love to eat, as Point himself surely did. His many aphorisms on life, both in the kitchen and out of it, are collected here and make for a very entertaining read.
Outlaw Cook by John Thorne
Thorne's books are compilations, for the most part, of the regular newsletters he published through the 1980s and '90s, and in a way, he is the precursor to food blogging as we know it today. I admire his love of eating and cooking and his quest to discover what it is that makes a dish essential. While he can wax poetic on a humble subject like salt or bread, he doesn't aspire to tackle grand culinary peaks but rather to understand better the simple and delicious. Thorne's opening chapter to Outlaw Cook, his bittersweet story of "learning to eat", is perhaps one of the favorite bits of food writing I've ever read.
Culinary Artistry and The Flavor Bible by Karen Page and Andrew Dornenburg
Among all the "cookbooks" in my collection, Culinary Artistry may well be the most beaten and battered. What Page and Dornenburg catalogued in these volumes are the building blocks used in dishes, and it's basically a reference guide to what goes well with what. More than simply helping to generate ideas and flavor combinations, the books also address, from a chef's perspective, how and why these marriages work. The Flavor Bible, their latest book, builds upon the first and tracks our evolution in that ten-year interim. Every time I glance at these books, I see something new.
Au Coeur des Saveurs by Frederic Bau
I'm a pastry chef, so there have to be at least a couple of pastry-centric books on this list. While some are narrow in scope and others are quite broad in their coverage, I appreciate this French import in particular for the huge influence it had when [it was] first published, a decade ago. Bau, the corporate chef for the chocolate company Valrhona, is known for pushing the boundaries of pastry while also offering respect to its traditions. And as technical manuals to fine chocolates, few [books] have detailed the art and science involved as well as does this book, which also explores cakes and plated desserts.
The Last Course: The Desserts of Gramercy Tavern by Claudia Fleming
Fleming's dessert book is perhaps one of the most valued for its ability to inspire the professional pastry chef while also remaining accessible to the novice at home; her style infuses the simple and familiar with an unmatched elegance and sophistication. And few pastry chefs have been able to subtly incorporate the exotic flavors of herbs, flowers, and spices as well as Claudia. This book is deceivingly compact, considering the wealth and breadth of techniques on offer.
A Return to Cooking by Eric Ripert
This book was an instant favorite of mine, well before I had any idea that Ripert would one day be my boss. Its premise is unique and compelling: a busy chef's inward journey back to the pure act of cooking, the story seen through the eyes of not only the chef himself but also a writer, a painter, and the photographers invited along for the ride. And that ride took the group to disparate locales—the Napa Valley, Long Island, Vermont, and Puerto Rico—to cook what was available and what they wanted to eat. The brief narratives and recipes provide insight into how personal experience, technique, seasonality, and sense of place all inform the choices made by the cook.
Hot Sour Salty Sweet: A Culinary Journey Through Southeast Asia by Jeffrey Alford and Naomi Duguid
I was first exposed to Alford and Duguid through their book Flatbreads and Flavors, which explored the varied baking traditions of cultures around the world. I'm drawn to Hot Sour Salty Sweet in particular because of my own fascination with the food and cultures of Southeast Asia. As culinary detectives, they bring an authenticity to the page that can be shared only by traveling, cooking, and eating among the cultures they've documented. Alford and Duguid show us that there is much that can be learned about a people simply by paying attention to what they eat.
Great Chefs of France by Anthony Blake and Quentin Crewe
Perhaps the book that best picks up where Ma Gastronomie left off and foreshadows the "chef as rock star" portrayed in White Heat, Blake and Crewe's Great Chefs of France is a great piece of history and yet another insight into the culinary evolution that continues to this day. Chronicling the styles and personalities of a dozen preeminent chefs, from the flamboyant Paul Bocuse to the pensive Alain Chappel, this book (which was published in the 1970s) may seem dated to some, but that's where its true charm and value lies. These founders of the nouvelle cuisine movement did much to propel their craft and are in large part responsible for creating not only the spirit behind the innovations we see today but also the foodie culture at large that celebrates the culinary arts. As a snapshot in time, Great Chefs of France offers us a useful reference point as haute cuisine continues to evolve.
Larousse Gastronomique, The Oxford Companion to Food by Alan Davidson, and On Food and Cooking by Harold McGee
Of the several straight-up reference books I own, and of those I reach for the most, it's a three-way tie between these three. Each appeals to me for its own, unique scope. Larousse, of course, is the go-to when the classics are involved; it's amazing how much of it remains relevant after all these years. Davidson's Companion holds a wealth of information from the common to the obscure, and I will even pick it up on occasion just to browse for the pure pleasure of it. And finally, On Food and Cooking continues to inform and inspire chefs, especially as we increasingly consider the science behind our ingredients and methods, so much so that many consider McGee a sort of patron saint of modern cooking.
Shane Mitchell, contributing editor, SAVEUR
Charleston Receipts by the Charleston Junior League
This is my bible for authentic Lowcountry cooking. The spiral-bound paperback has all the classic recipes I grew up eating in my South Carolina grandmother's kitchen: benne wafers, breakfast shrimp, cheese "daisies", tomato aspic, and watermelon pickle. A point of family pride: her sister, Fannie Lee Anderson, has an entry for palmetto pickle. It's the book I reference first whenever writing about the American South.
Biscuits, Spoonbread, and Sweet Potato Pie by Bill Neal
This is a book on regional baking by Bill Neal, who was one of the South's greatest culinary cheerleaders. It has never-fail procedures for company corn bread, coconut cake, stuffed dates, and peach leather. His lively anecdotes and historical notes help preserve knowledge about these traditions as well.
The New Cook by Donna Hay
Okay, I admit it. With its simple recipes and pretty pictures to go with them, this is cooking for dummies, but some days, that's all I feel like doing. An Australian Martha Stewart, Hay offers recipes ranging from adaptive Asian to updated Anglo comfort foods, and I've cooked from every section in this edition, so I know firsthand that the recipes work. Sweet potato tart with sage, bread pudding, fruit-stuffed roast pork loin, baked raspberry cheesecake—no one complains that I'm slumming when these hit the table.
Salsas, Sambals, Chutneys, and Chowchows by Chris Schlesinger and John Willoughby
I own an even dozen books on preserving techniques for both sweet jams and savory pickles. I've loved both since I learned at my grandmother's side how to make pepper jelly. This book has especially inventive, big-flavor ingredient pairings, which tend to work well with the sort of hungry-man barbecues these guys have made famous. The recipes circle the globe, from Latin mango-tomatillo salsa to Malaysian mixed vegetable atjar. K.C.'s Fruit Chutney is the base recipe I adapt for a dried apricot and dried peach chutney that I serve with smoked baby back ribs.
White Trash Cooking by Ernest Matthew Mickler
This book is just hysterical from cover to index. It's a cookbook that celebrates the worst food in America and, possibly at the same time, the best, with recipes for chicken feet and rice, "pore folk" soup, and stewed prunes. As an antidote to every pretentious pretty tome by celebrity chefs, Mickler collected "roots" recipes from the redneck South. Anyone who has access to a vine-ripened-vegetable garden immediately knows the joy of a recipe such as [the one for] Kitchen Sink Tomato Sandwich, which ends with this admonition: "Roll up your sleeves, and commence to eat over the kitchen sink while the juice runs down your elbows."
The Joy of Cooking by Irma S. Rombauer (1978 printing)
This is the first cookbook I bought myself. My mother, who was a brilliant self-taught cook, had only two cookbooks in her pantry. The other was Larousse Gastronomique. Again, it's a reference tool for basic American comfort food—bechamel sauce for macaroni and cheese, roast chicken, and peanut butter cookies. But more important, it has those useful sections on measurements, preparation techniques. and tips on high-altitude baking. Each section begins with the famously informative "About" notes for those who have forgotten, or never knew, how to skin a squirrel or bard fowl or even beat an egg properly.
Andrea Nguyen, author of Into the Vietnamese Kitchen
The Key to Chinese Cooking by Irene Kuo
This was my first Chinese cookbook. After my family arrived in the United States in 1975, we started going to our local library to check out cookbooks and then eventually joined "book-of-the-month" clubs to start our own cookbook collection. My three sisters and I read all the fine print and took turns joining so that we could get multiple deals on cookbooks. Kuo's was among our family's favorites. She was spot on back in '77 and still is today. I own two copies—one with a broken spine and another that's hardly been cracked open, as it waits for the first one to fall apart completely.
The Whole World Cookbook by Jacqueline Killeen
Another book that I treasure from those book club memberships is The Whole World Cookbook. Jacqueline Killeen edited the collection of 1,500 recipes, which were gathered from the published works of 101 Productions, spanning [the years] from 1969 to 1979. The concise recipes range from [one for] chicken Marengo to [ones for] Indian stuffed okra (which called for chickpea flour) and green chile pepper jelly. I used to come home from elementary school and read through the book to learn about "global cuisine", which wasn't even a term then. Americans have been interested in "ethnic" cooking for a very long time, and works like this one set the foundation. (As a side note, Sharon Silva, a well-respected editor in the Bay Area, worked on this book, and she also copyedited my book, Into the Vietnamese Kitchen. How cool is that?)
Lam Bếp Giỏi (Cooking Well) by Mrs. Van Đai
My library would be incomplete without Lam Bếp Giỏi, a work that was originally published in Hanoi, Vietnam, in 1944. She wrote exceptionally well, with precision and clarity. Her straight-ahead recipes include classic Viet dishes as well as French preparations. My mother cooked from the book while she was in Vietnam and then got a photocopied version when we arrived here. I own an American reprint and a rerelease published in Vietnam in 2005. Whenever I research a Viet recipe, I go to her book first. This book is in Vietnamese and not translated.
The Way to Cook by Julia Child and James Beard's American Cookery
This holiday season, I wanted to bake a buche de Noel (Yule log cake) like the ones that my family used to make. I made a beeline for The Way to Cook for the sponge cake recipe, but I also wanted a simple chocolate frosting, and I hit pay dirt in another favorite book, American Cookery. Both of these classics are chock-full of thoughtful culinary guidance, wit, and a no-nonsense approach to home cooking. Every time I see one of them, I end up perusing it again. After all these years, I've not tired of them but rather keep discovering something new.
Michel Richard, Citronelle and Central, Washington, D.C.
Encyclopedia of Practical Gastronomy by Ali-Bab
This was my first beloved cookbook. The information about how we used to cook in the 1800s is fascinating.
Cuisine du Marche by Paul Bocuse
This is great food. It's full of simple country-French food recipes from the market.
Cooking with the Seasons by Jean-Louis Palladin
Jean-Louis was a master of creativity and originality, while still keeping an eye on tradition.
Cuisine Minceur by Michel Guerard
M. Guerard was the first chef to introduce whimsical dishes without using a ton of butter. His light cuisine is inspiring to me.
La Table au Pays de Brillat-Savarin by Lucien Tendret
This is a great reference book, showing us the wonderful old recipes from Burgundy.
Eric Ripert, Le Bernardin, New York City
The French Laundry Cookbook by Thomas Keller and Michael Ruhlman
Any El Bulli book by Ferran Adria
Au Pied de Cochon by Martin Picard
Nobu Miami: The Party Cookbook by Nobu Matsuhisa and Thomas Buckley
Recettes en Provence by Andree Maureau and Marie Françoise Delaroziere
Michael Ruhlman, author of Charcuterie and other books
The Joy of Cooking by Irma S. Rombauer
I love to see standard home preparations, and I love the expertise offered in the 1996 edition.
The New Professional Chef by the Culinary Institute of America
Great for basic standard prep or proportions for puff pastry, for roux, for angel food cake, and so on.
The Zuni Cafe Cookbook: A Compendium of Recipes and Cooking Lessons from San Francisco's Beloved Restaurant by Judy Rodgers
For her intelligence.
Charcuterie: The Craft of Salting, Smoking, and Curing by Michael Ruhlman
Sorry! Because I always need the ratio for the right amount of pink salt for bacon and sausage, because I want to check sausage seasonings when I'm making something new, and because you just never stop learning the nuances of this craft.
On Food and Cooking by Harold McGee
THE most turned-to book, even for matters that go beyond food. ("Dad, what's cholesterol?" my son asked yesterday. I knew basically, but in order to be specific, I turned to McGee.)
Allison Vines-Rushing, MiLa, New Orleans
The New Moosewood Cookbook by Mollie Katzen
I was a vegetarian in college, and this book was the first cookbook I ever wore out.
Antoine's Restaurant Cookbook, Since 1840 by Roy F. Guste
Always inspires me on the New Orleans classics, and the illustrations are amazing.
The Last Course: The Desserts of Gramercy Tavern by Claudia Fleming
There is a Guinness cake I love to make during the holidays for family get-togethers.
The King Arthur Flour Baker's Companion: The All-Purpose Baking Cookbook
I love the basics: pancake batter, waffle mix, biscuit dough. This book has all of the classic homey things that make you feel good inside.
Grande Livre de Cuisine by Alain Ducasse
Whenever I am ready to give it all up, I open this book and remember why I am doing what I do now.
Grace Young, author of The Breath of a Wok and other books
The French Chef Cookbook by Julia Child
My only tattered cookbook happens to be the first cookbook I ever bought as a young girl. It is a paperback copy of The French Chef Cookbook. The pages have yellowed with time, but it is dear to me because it is signed by Julia Child and Paul Child. I made my first chocolate mousse, pate a brioche, coq au vin, and croissants and learned much, much more from these recipes. This is the book that I read over and over, fascinated by a cuisine so foreign from the Chinese food I was raised on. The French Chef Cookbook ignited my passion for cooking.
Cooking with Josephine by Josephine Araldo
Cooking with Josephine is in some ways my most precious cookbook, because I studied with Josephine Araldo for about six years during the 1970s, when Josephine was in her mid-70s. It's a wonderful cookbook not only for its recipes but for Josephine's incredible wisdom and spirit. The book includes amazing photographs from Josephine's extraordinary life both in America and in France. If The French Chef Cookbook awakened my interest in cooking, it was in Josephine's home kitchen that I learned to cook with a true master, and her "fundamental" recipes are all collected in this book, written from the heart.
Florence Lin's Complete Book of Chinese Noodles, Dumplings, and Breads
My favorite Chinese cookbook author is Florence Lin, and this cookbook is truly a classic. The recipes are extremely well written, with fascinating headnotes, which explain the cultural context for how these recipes are prepared and enjoyed. There is no other cookbook that contains the kind of unusual recipes found here, such as for hand-pulled noodles, spring roll wrappers, and Lin's famous curry puffs. There are also classic favorites, from pot stickers to scallion pancakes.
Couscous and Other Good Food from Morocco by Paula Wolfert
Couscous and Other Good Food from Morocco is the first cookbook I bought that transported me to another world. Wolfert's writing is evocative and pure. The book's food history is well researched, but mainly it is written with such heart and soul that it reaches far beyond the realm of cookbooks. The food is totally heavenly. For me, this book is a masterpiece.
Room for Dessert by David Lebovitz
It's a slender volume, but it covers everything. Every dish I've ever prepared from this collection not only works but is rich and delectable. Dessert recipes so often are disappointing, but Lebovitz has only winners.