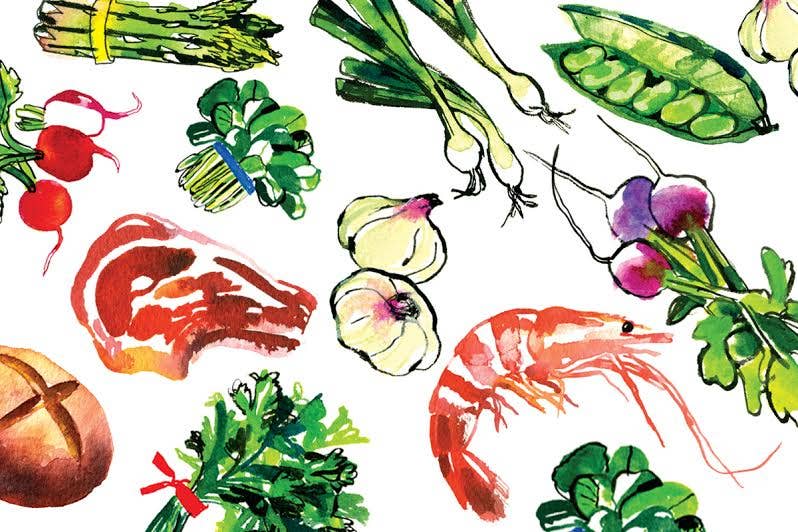 Culture
Pure Crab
These plump masterpieces offer a taste of the sea.
Chris Hoge grew up in a navy family and since he graduated from college has worked as, among other things, a commercial fisherman off the Atlantic coast. It was during a series of night shifts in 1982 that the inveterate lover of the sea developed the sauce that would eventually inspire the crab cakes he now sells through his ten-year-old seafood-oriented business, Chris' Marketplace, in Bethesda, Maryland. While on the boat, Hoge explains, he grew tired of eating the plain fish that the crew was offered, so he created a light basting sauce that would enliven its flavor rather than cover it up.
The result was so good that his crewmates began using the "secret" sauce—Hoge refused to divulge the recipe and still won't share it with anyone, not even his employees—on everything from crackers to meats and pasta salads. But the sauce is best suited to crabmeat, as Hoge discovered by accident one day. While removing a bowl of crabmeat from his refrigerator, he spilled some of the sauce on it. Curious, he took a bite and was blown away. It occurred to Hoge that his future might lie in crab cakes. Today his small staff hand-manufactures about 400 five-ounce jumbo lump crab cakes each week during the summertime crab season.
What distinguishes Hoge's cakes is the generous amount of meat they contain and their pure crab flavor, which is enhanced with mustard and ground black and white pepper. "I started with 100 percent meat," Hoge says, "and worked backward." Hoge is fanatical about the quality of the meat he uses, buying only blue crabs from Maryland's Eastern Shore and, when those are out of season, blue crabs from Mexico. He personally inspects each bushel and insists on buying only steamed (not boiled) crabs. "When you boil crabs, water gets into the meat," he says. These cakes are pricey, but as Hoge notes, they're pricey to make: "Crab cakes aren't profitable unless you put a lot of filler in them. And I can't do that. I'm a purist." To order, call 866⁄785-4100 or visit www.chrismarketplace.com.