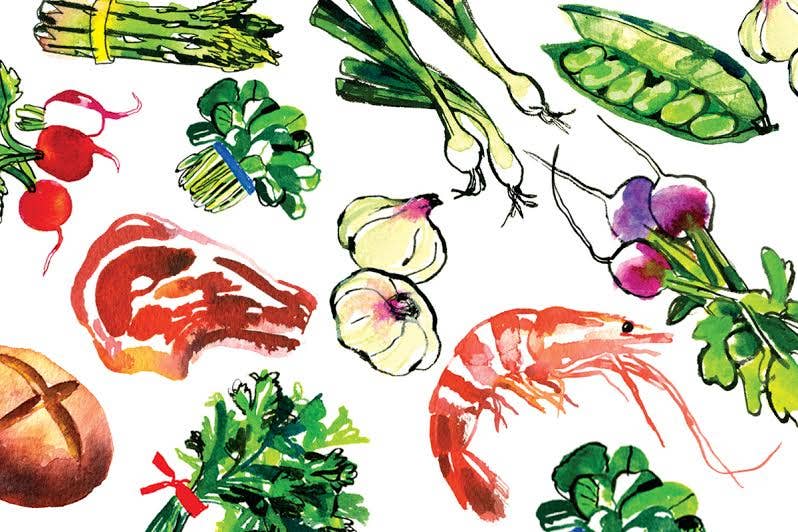 Culture
Smoke and Spice
We tried seven of the most readily available brands of chipotle chiles; here's what we found.
Chipotle chiles are merely jalapeños that have been dried and smoked, and yet they possess a deep, musky flavor all their own. Although you can buy the smoked chiles by themselves all over Mexico, the majority of the chipotles in that country and in the United States is packed in cans of adobo, a flavorful sauce that may include tomato, vinegar, sugar, onions, garlic, and spices that can be used to add spicy-smoky notes to dishes. Many recipes, like the one for the Chilaquiles, call specifically for this packaged version of the chiles. Here are tasting notes on seven of the most readily available brands.
Casa Fiesta This product is notable for the smoothness and sweetness of the bright adobo, which takes on the smokiness of the chiles and has a pleasant acidity. The chiles themselves are a little leathery and not as meaty as we might like, but they have excellent flavor and would hold up well in slow-cooked dishes like baked beans.
La Costeña These large, thick chiles, though fine in a pinch, lack nuance and come out of the can fairly dry and tough skinned. They are dressed with a piquant paprika-flavored sauce that has a slightly metallic taste, and the thick slices of onions that come packed with the chiles we found unappealing.
**D'Allasandro **These chiles are packed in a sweet, dark sauce redolent of brown sugar and molasses. Because the chiles are thin skinned and not very meaty, they won't hold up in dishes, like stews, that take a long time to cook but are perfect for lighter, quicker-cooking sauces and, when pureed, for a homemade chilaquiles sauce.
Goya The chiles from this Latin food giant were described by one taster as "the fast-food version of a chipotle". The chiles themselves are large and have very tender flesh, and the sauce has a deep amber color flavored with garlic oil; the flavor is reminiscent of bottled barbecue sauce's and has an artificially smoky note.
La Morena The clear winner in every category, these chiles are large and plump, with thick, tender flesh and a wonderfully smoky flavor. The chunky, garlicky adobo, created from an especially rich tomato base, has a dark, brick red color and is augmented by a touch of sugar and the unusual but welcome addition of sesame oil.
Roland This New York-based company takes an unusual tack. Each can contains only a few chiles, their color is deep red, and their flavor offers only a hint of smokiness. In place of smoke, there's spice: these chiles have serious kick and an earthy flavor with hints of tobacco that would make them a good addition to a chili.
San Marcos Second in quality only to La Morena's (see above), these thumb-size chiles and the adobo they're packed in have a deeply smoky flavor. The rich sauce has an intense tomato taste, and the chiles are plump and meaty. Both the sauce and the chiles would make an excellent addition to fresh salsa or guacamole.