Mathus Blade Style Corkscrew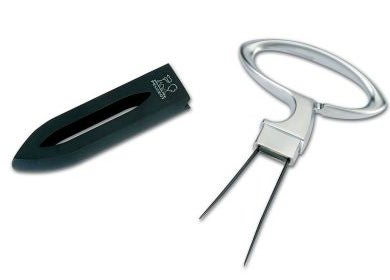 Ever had a case of crumbling cork? This blade-style cork pull has been around for ages and is the perfect solution for a cork that is too delicate for a corkscrew, or for salvaging one that breaks in half on its way out of the bottle. Since dry cork is a condition particularly possessed by older bottles of wine, this pull is a classic oenophile's best friend. Here's to never decanting a Latour through a coffee filter again!
Peugeot Mathus Blade Style Corkscrew, $25 at Sur La Table.