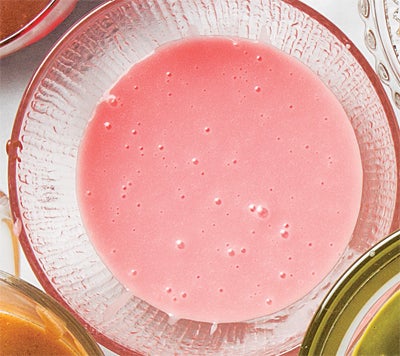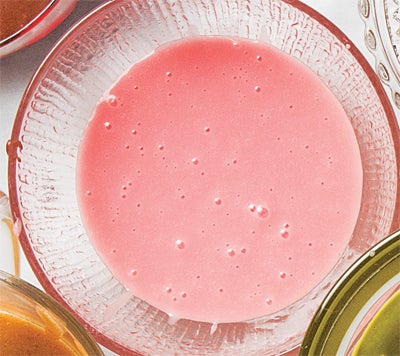 Amaretto Cherry Glaze
Distinctively flavored and vibrantly pink thanks to maraschino cherry juice, this icing gives plain yeasted donuts a bright pop of color.
Ingredients
2 cups confectioners' sugar
1⁄4 cup maraschino cherry syrup (from the jar)
1 tbsp. amaretto liqueur
1⁄8 tsp. kosher salt
Instructions
Whisk sugar, syrup, liqueur, and salt in a bowl until smooth.