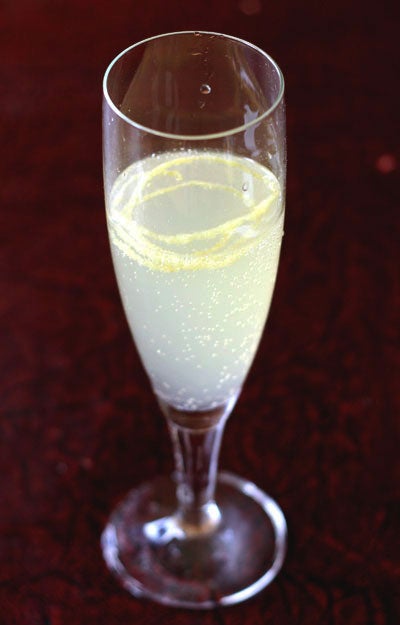 Named for an innovative piece of French artillery and comprising just four ingredients — gin, lemon, simple syrup, Champagne — the French 75, when made properly, features nose-tickling bubbly as the gateway to a perfectly integrated combination of floral gin and citrus.
Yield: makes 1 Drink
Ingredients
1 oz. gin
1⁄2 oz. simple syrup
1⁄2 oz. fresh squeezed lemon juice
Brut Champagne or a dry sparkling white wine
Lemon twist, to garnish
Instructions
Combine gin, simple syrup, and lemon juice in a cocktail shaker filled with ice. Shake until well chilled and strain into a glass. Top with Champagne and garnish with a lemon twist to serve.