Dark Chocolate Ganache Glaze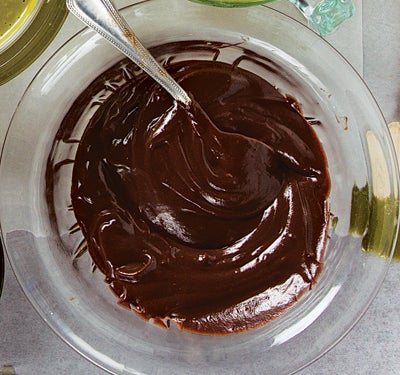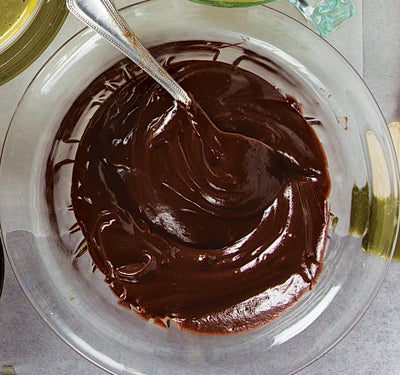 Dark Chocolate Ganache Glaze
Thick ganache made with dark chocolate and cream makes for a donut topping that's both classic and classy.
Yield:
makes ABOUT 2 CUPS
Ingredients
8 oz. dark chocolate, grated
1 cup confectioners' sugar
1 tsp. vanilla extract
1⁄8 tsp. kosher salt
1 cup heavy cream
1 tbsp. unsalted butter
Instructions
Mix chocolate, sugar, vanilla, and salt in a bowl. Bring cream and butter to a boil in a 1-qt. saucepan. Pour cream over chocolate; let sit for 2 minutes without stirring. Whisk until smooth; chill until thick.