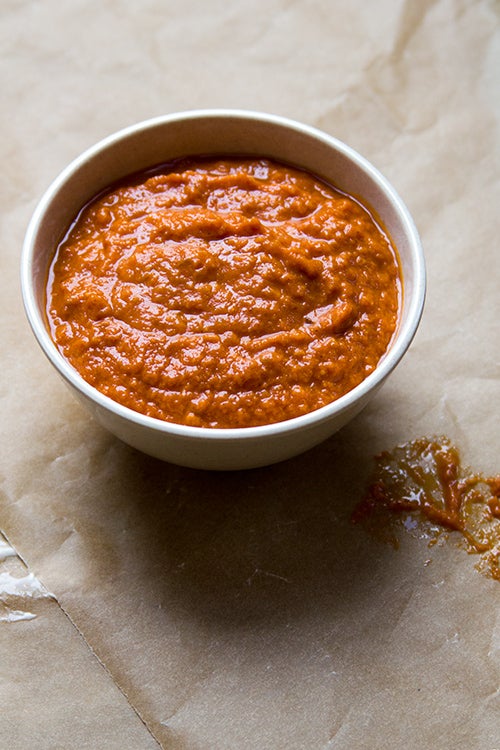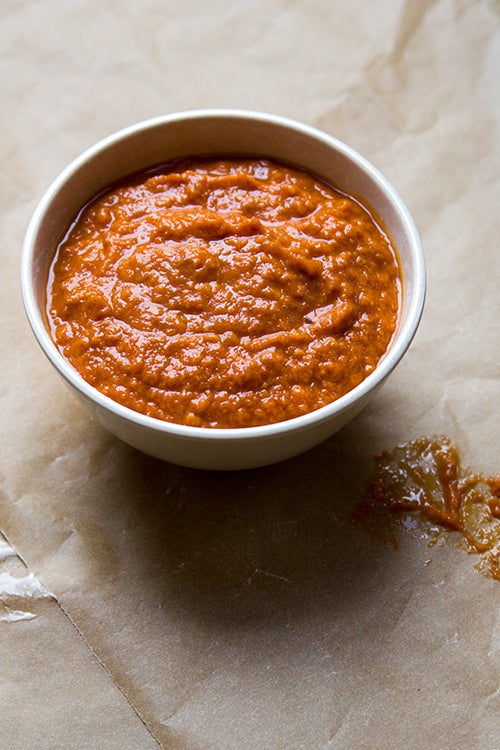 This complex tomato-based dipping sauce, which makes a lovely accompaniment to steamed crab legs, presumably gets its name from its fiery hue and its mix of serrano peppers and spicy chile powder. It first appeared in our December 2013 issue along with Corey Arnold's article Polar Harvest.
Yield: makes about 2 cups
Ingredients
2 tbsp. olive oil
2 tbsp. unsalted butter
6 cloves garlic, roughly chopped
1 serrano chile, stemmed, seeded and roughly chopped
1⁄2 small yellow onion, roughly chopped
1 tbsp. dark red chile powder
2 tsp. packed brown sugar
1 tsp. smoked paprika
1 (16-oz.) can crushed tomatoes
Kosher salt and freshly ground black pepper, to taste
1 tbsp. fresh lemon juice
Instructions
Heat olive oil and unsalted butter in a 2-qt. saucepan over medium-high heat. Add garlic, chile, and onion; cook, stirring occasionally, until golden, about 5 minutes. Stir in chile powder, sugar, paprika, tomatoes, plus salt and freshly ground black pepper; bring to a boil. Reduce heat to medium-low; cook, stirring occasionally, until sauce is slightly reduced, 6–8 minutes. Let cool slightly, then transfer to a blender. Add lemon juice; purée until smooth.