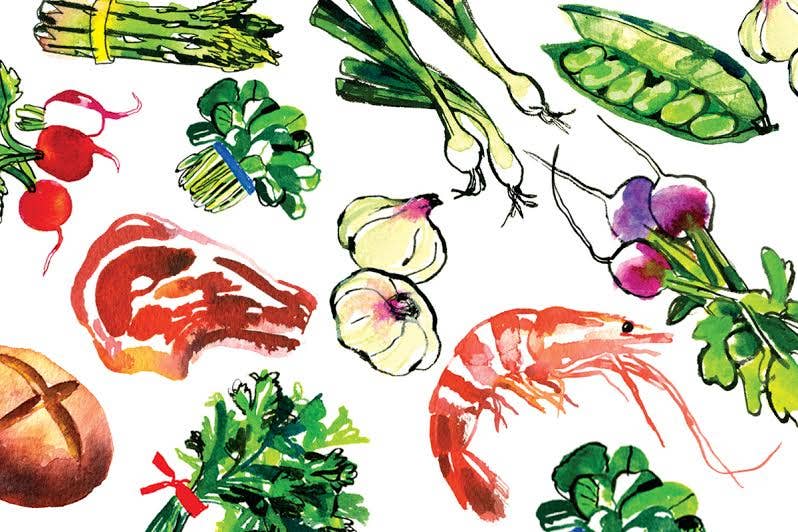 These fun fork-shaped delicate cookies are a creative way and whimsical way of adding a bit of drama to a dessert plate.
1 egg white
5 tbsp. confectioners' sugar, sifted
2 tbsp. butter, melted
4 tbsp. flour, sifted
1. Trace around a fork on a sheet of vellum or the flat lid of a plastic container with a pencil or a permanent marker. Using an X-Acto knife or a straight-edge razor, cut out and discard fork shape, setting the fork-shaped stencil aside.
2. Preheat oven to 400°. Whisk egg white and sugar together in a medium bowl until smooth, then whisk in butter. Gently stir in flour, whisking just enough to make batter smooth.
3. Line a baking sheet with a Silpat or parchment paper. Lay stencil on baking sheet and spread a thin, even layer of batter in hole of stencil. Carefully peel stencil off baking sheet, lifting the tines of the fork first. Rinse off stencil and dry well. Repeat process with remaining batter, keeping fork batter shapes 1" apart from one another. Bake cookies until golden, 41/2-5 minutes. (Cookies may brown unevenly.)
4. Carefully transfer cookies while still warm with a thin-bladed wide metal spatula to a mesh cooling rack. Let cool completely. Cookies will keep in an airtight container for up to 2 days.