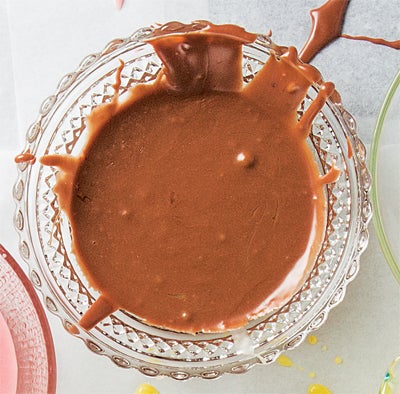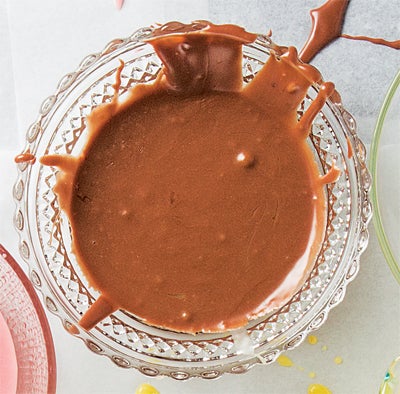 Irish Cream Glaze
A riff on plain chocolate, this milk chocolatey glaze is livened up with a hint of liqueur.
Yield:
makes about 1 1/4 cups
Ingredients
3 oz. milk chocolate, grated
2 cups confectioners' sugar
1⁄8 tsp. kosher salt
1⁄4 cup Irish cream liqueur
Instructions
Whisk chocolate, sugar, and salt in a bowl. Bring liqueur and 2 tbsp. water to a boil in a 1-qt. pan. Pour over chocolate; let sit 2 minutes without stirring, then whisk until smooth.