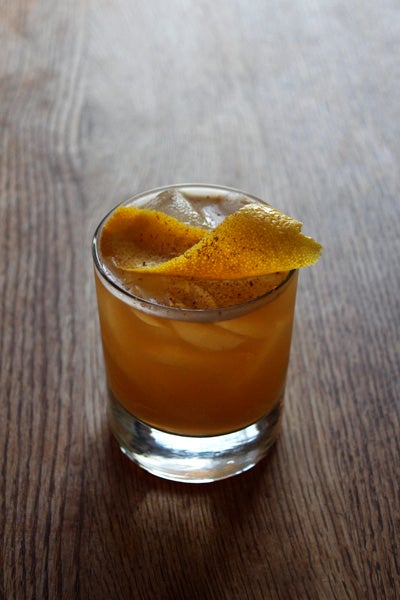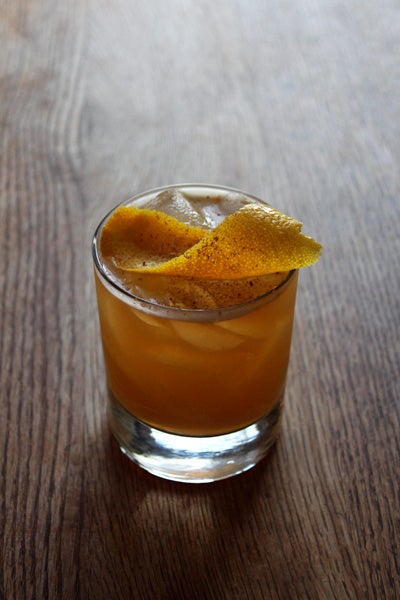 Throughout the Caribbean, rum punches flecked with nutmeg have been served steadily since the colonial era. This one uses Smith & Cross navy strength rum, "a bright and funky rum," Boelte said, "that pairs well with the flavor of the nutmeg." "Navy strength" means 57% alcohol, the proof stipulated by the British Royal Navy in the days when sailors were given a daily ration of rum. Boelte borrowed this classic Jamaican punch recipe from Erik Adkins, the bar manager at San Francisco's Heaven's Dog and Slanted Door restaurants. Read the article on how Damon Boelte, bar director at Prime Meats, New York, uses nutmeg:Nutmeg Cocktails for the Holidays
Jamaican Punch
This cocktail recipe uses navy strength rum and pairs well with the flavor of grated nutmeg.
Ingredients
2 oz. Smith & Cross Navy Strength Rum
1⁄2 oz. allspice dram
1⁄2 oz. sugar cane syrup
1 oz. Grated nutmeg
Instructions
Shake all ingredients and pour over ice into a rocks glass. Grated nutmeg and orange peel to garnish.