Ricotta and Coffee Mousse (Spuma di Ricotta al Caffè)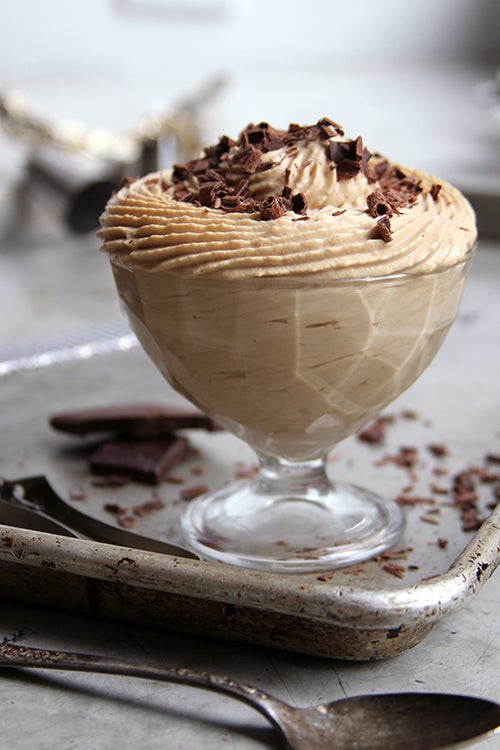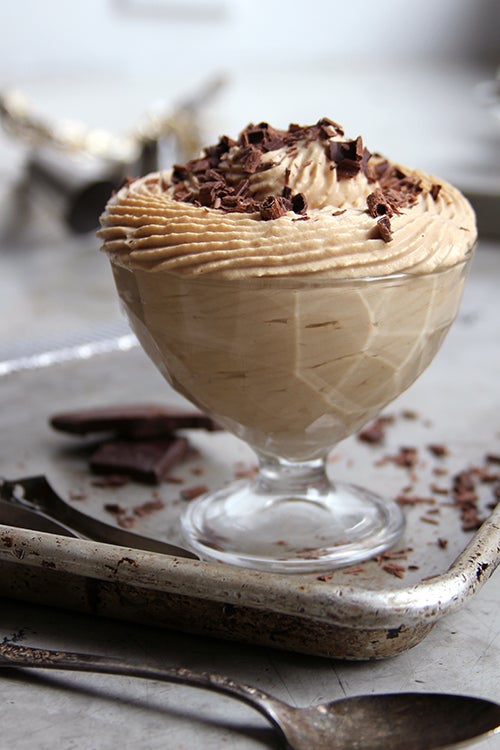 The recipe for this elegant, easy-to-make dessert is based on one prepared at Ristorante Dattilo in Calabria.
Yield: serves 6
Ingredients
2 cups store-bought ricotta
1 cup cold heavy cream
1⁄3 cup sugar
2 tbsp. instant espresso
1 tbsp. powdered gelatin
Shaved chocolate
Instructions
Purée ricotta in a blender until smooth. Transfer to a large bowl; set aside.
Whip together heavy cream and sugar in a large bowl until soft peaks form. Set aside.
Bring 1⁄4 cup water to a boil in a small saucepan; remove from heat. Whisk 2 tbsp. of the water with espresso in a small bowl. Whisk remaining water with gelatin in another small bowl until dissolved.
Stir espresso mixture into ricotta, then gelatin mixture; fold in cream in 3 stages. Chill mixture for 1 hour, then transfer to a pastry bag fitted with a star tip. Pipe mixture into 6 sundae glasses; refrigerate until set, about 1 hour. Garnish with shaved chocolate.