Roasted Oysters with White Wine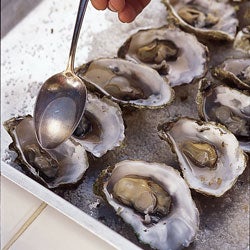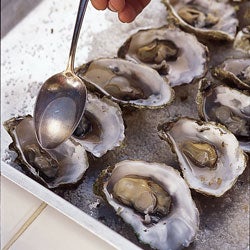 Use an entre-deux-mers or other dry white wine for this dish.
Yield: serves 4-6
Ingredients
12 unshucked oysters
Coarse salt
White wine
Instructions
Preheat oven to 475°. Nestle oysters flat side up into a bed of coarse salt in a roasting pan. Bake until shells gape, 5-10 minutes. Discard any oysters that don't open. Pry off top shells, keeping oyster liquor from spilling, and cut lower muscles to release flesh. Spoon 1 tbsp. wine over each oyster.