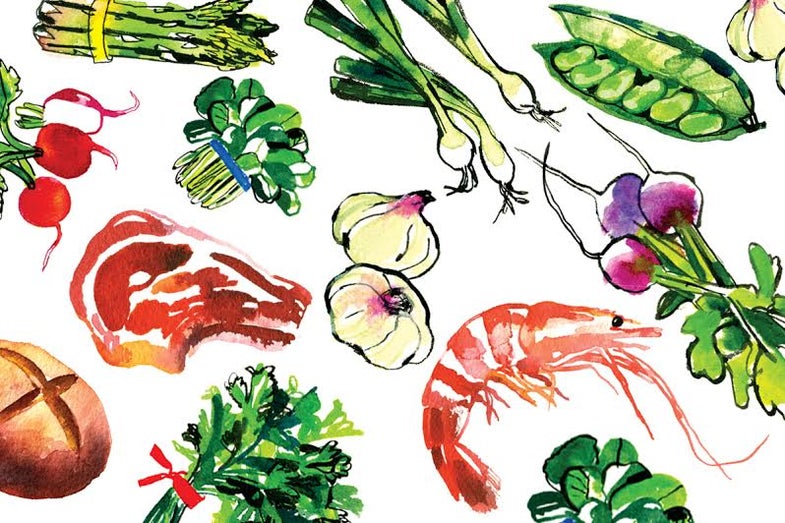 This is a great tip for using those extra vegetables that always seem to accumulate in the pantry. Start by using them as a "rack" for roasting meat, as we did in our Harvest Pork Loin, add a little water and wine, and—voila!–a delicious vegetable stock.
Roasted Vegetable Stock
Good cooking starts with good basics, such as this flavorful, versatile vegetable stock.
Yield:
makes about 3 cups
Ingredients
3 small onions, peeled and halved
2 fat carrots, peeled and halved
2 cloves garlic, peeled and crushed
2 fat parsnips, peeled
1 small squash, quartered
2 handfuls fresh thyme
1 cup white wine
Instructions
Toss onions, carrots, garlic, parsnips, and squash into a roasting pan with thyme and place the meat on top.
After the roast is cooked, simmer the vegetables, rich with pan juices, in 4 cups water and wine for 2 hours, strain the stock, cool it, and freeze for later use in soups or stews.