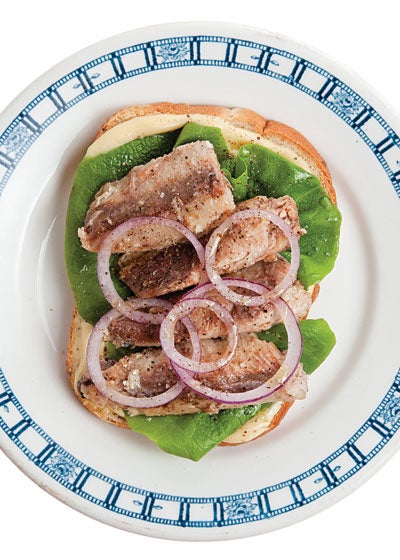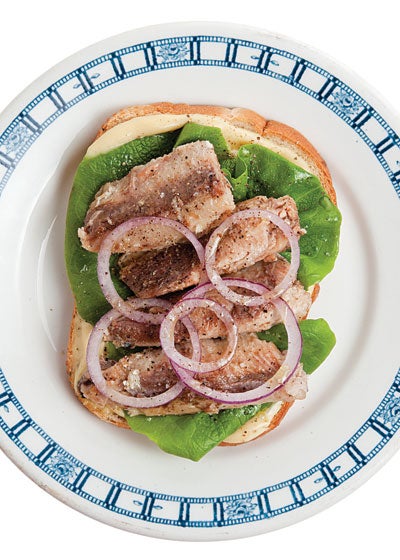 Briny sardines get added intensity from fresh onion and Dijon mustard in this open-face sandwich from chef and radio host Mike Colameco. This recipe first appeared in our April 2011 special Sandwich Issue with the article Forgotten Fish.
Yield: serves 2
Ingredients
3 tbsp. Dijon mustard
2 slices rye bread, toasted
2 large leaves bibb lettuce
1 (4-oz.) can sardines in oil, drained, plus 2 tsp. reserved oil
1⁄2 small yellow onion, thinly sliced crosswise
Kosher salt and freshly ground black pepper, to taste
Instructions
Spread mustard evenly over each slice of bread and top with 1 lettuce leaf. Divide sardines evenly between sandwiches and top with onion.
Drizzle with reserved oil, and season with salt and pepper.