Sautéed Jerusalem Artichokes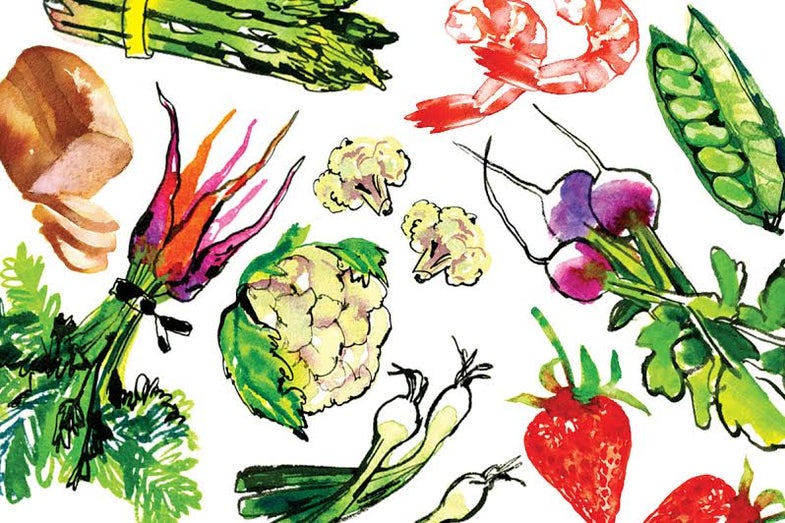 Jerusalem artichokes are a cold-weather favorite with a sweet, warm taste.
Yield: serves 4
Ingredients
Half a lemon
2 1⁄2 lb. jerusalem artichokes
Salt
2 Tbsp. butter
1 tbsp. fresh thyme leaves
Freshly ground black pepper
Instructions
Fill a medium pot with water. Squeeze in the juice from the lemon; drop the lemon half into the water. Using a small knife, peel artichokes, one knobby tuber at a time; cut each into oblique 1 1⁄2″ chunks and drop chunks into the pot. (It's important to place the freshly cut chunks in the lemon-spiked water as you go, to prevent discoloration.) Pour in more water, if necessary, to cover artichokes by 1″. Season generously with salt. Bring to a boil, covered; reduce heat to medium. Simmer, uncovered, until just tender, 2–4 minutes. Drain and discard lemon.
Heat butter in a large skillet over medium-high heat until butter just begins to turn golden brown and foam subsides. Add artichokes and spread them out evenly. Cook, without stirring, until golden brown on one side. Then occasionally stir gently until some sides are deep golden brown while some are paler, about 6–8 minutes total. Stir in thyme and season with salt and pepper to taste.