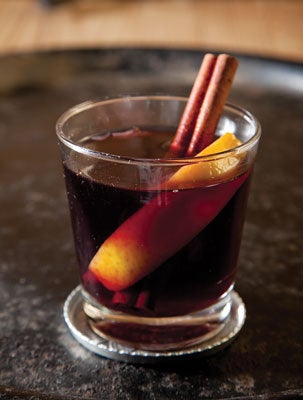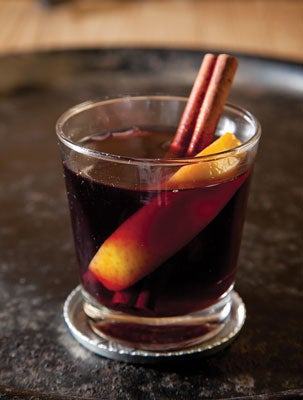 Cinnamon is an essential ingredient in this German mulled wine, whose name means glow wine. This recipe is from The German Cookbook by Mimi Sheraton (Random House, 1965).
Yield: serves 4
Ingredients
1 (750-ml bottle) medium-bodied red wine, such as zweigelt
1⁄2 cup sugar
8 whole cloves
4 lemon wedges
4 (4″-sticks) cinnamon
Instructions
Bring ingredients to a boil, stirring occasionally, in a 4-qt. saucepan and remove from heat. Discard cloves.
Ladle wine into 4 glasses and garnish each with 1 of the cinnamon sticks and 1 lemon wedge. Serve hot.