Torshi-e Kalam (Pickled Cabbage and Dill)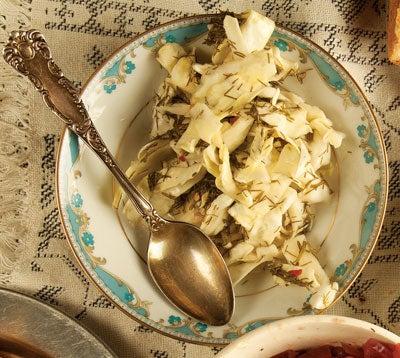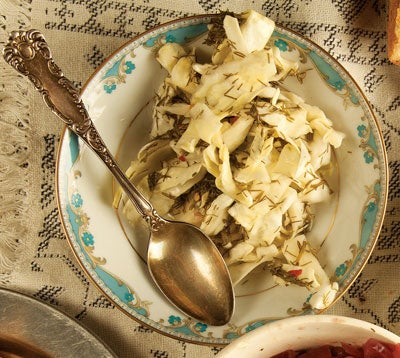 These spicy cabbage pickles offset the richness of roasted meat. This recipe first appeared in our March 2012 issue, with Anissa Helou's story The Land of Bread and Spice.
Yield: makes 4 Cups
Ingredients
1 tbsp. kosher salt
1 tsp. crushed red chile flakes
1 clove garlic, lightly crushed
½ green cabbage, cored, shredded
½ bunches dill, roughly chopped
3 cups apple cider vinegar
Instructions
Toss together salt, chile, garlic, cabbage, and dill in a 1-qt. glass jar; and top with vinegar. Seal tightly; let sit for 2 weeks before serving.