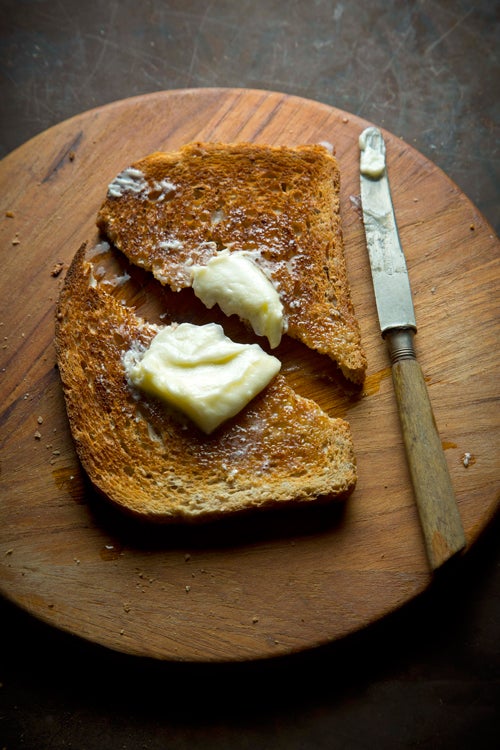 "Food is the only source of human power to work or to think," writes Fannie Farmer in her 1904 book Food and Cookery for the Sick and Convalescent. For a patient suffering from "dilated stomach," she suggests a simple meal of water toast—more or less exactly what it sounds like. This recipe appears here as it reads in Farmer's cookbook.
Yield: makes 1 Serving
Ingredients
2 slices dry toast
3⁄4 tsp. salt
1 cup boiling water
1⁄2 tbsp. butter
Instructions
Drop toast, each piece separately, in boiling salted water, remove to hot dish, spread with butter, and serve at once.