Recipes
Conserva de Pimenta (Brazilian Pickled Chiles)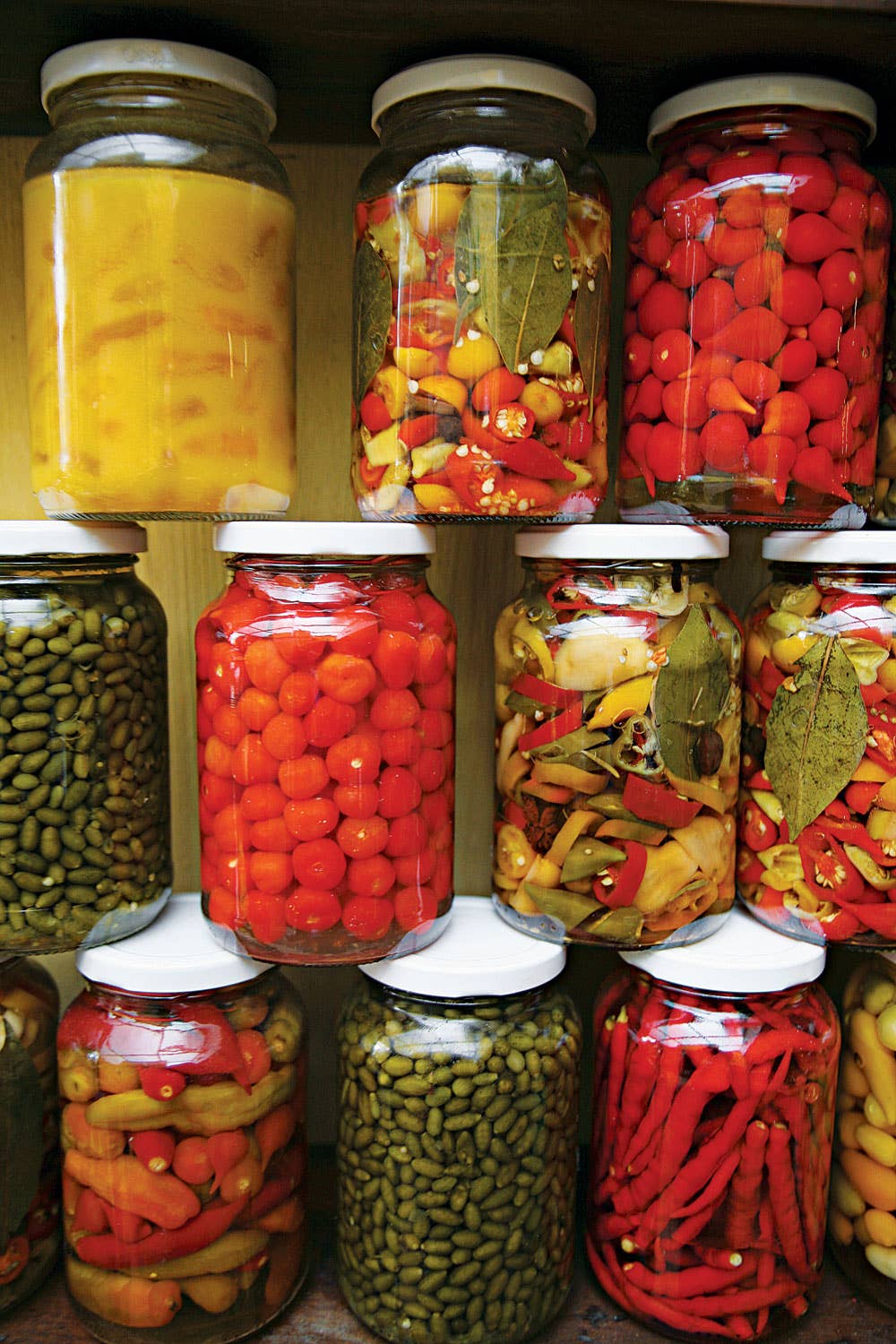 These Brazilian pickled chiles are a classic condiment alongside rice and beans, roast pork, or fish. For less intense heat, remove the seeds from the chiles before pickling. This recipe first appeared in the 2012 SAVEUR 100, with the article Tordesilhas.
Ingredients
1 lb. mixed Scotch bonnet, habanero, jalapeño, serrano, or other chiles
1⁄2 cup red wine vinegar
1⁄2 tsp. fennel seeds
3 bay leaves
2 whole cloves
2 whole star anise
2 juniper berries
2 sticks cinnamon
3⁄4 cup canola oil
3⁄4 cup white wine vinegar
1 tbsp. sugar
1 tsp. kosher salt
Instructions
Step 1
Bring a 6-qt. saucepan of water to a boil, and add chiles; cook for 1 minute. Drain, and transfer to a bowl of ice water; let sit for 1 minute. Drain and dry chiles; set aside. Mix red wine vinegar, fennel, bay leaves, cloves, star anise, juniper, and cinnamon in a bowl and let sit for 15 minutes. Drain, reserving spices, and save vinegar for another use. Place spices in a sterilized 8-cup glass jar, and add chiles. Whisk oil, white wine vinegar, sugar, and salt in a bowl until sugar dissolves; pour over chiles and spices. Cover jar with lid and let sit at room temperature for 1 week before serving.