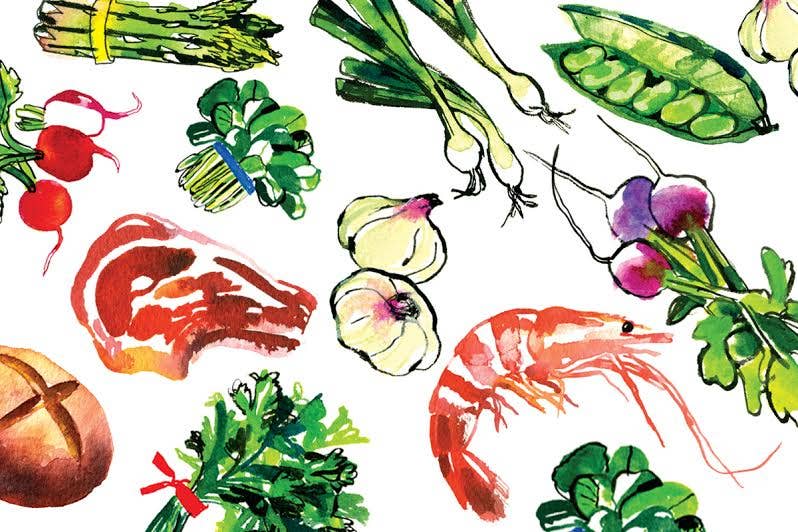 To make dried apricots, the fruit is allowed to ripen completely on the tree, then it is picked, washed, halved, and pitted. Next, it is laid out, cut side up, on large wooden trays, to dry in the sun for three to five days. Most dried apricots are treated with sulfur dioxide before drying to retard spoilage and preserve color.
Once they're dried, the apricots are scraped off the trays, rehydrated, sorted, and packed. (Unsulfured apricots, which do not keep as well, are darker in color than sulfured ones, with a caramelized, almost figlike, flavor.) Some dried apricots are tagged "extra fancy," but this refers to size, not quality.
The kind of apricot and the care taken during production, are, we have found, crucial to the final result. In Turkey, the pits are slipped out and the fruits are dried whole to make moist, very sweet (and quite cheap) apricots. Unfortunately, they lack the balance of sugar, acid, and solids that gives American apricots their sweet-tart taste. The famous Pakistani hunzas (look for whole ones with edible almondlike pits—supposedly those who eat them live long past 100) appear wizened but are sweetest of all and marvelously varied in flavor. In general, seek out the shapeless "slabs," which are made from extra-ripe apricots. These are sweet, intensely flavored, and relatively inexpensive.
Upon returning from research in California not with fresh apricots (they didn't survive the trip), but with more than a dozen bags of dried ones—a mix of blenheims, pattersons, tiltons, and modestos, enough to daunt even the most passionate aficionado—we invited 30 friends of varying levels of apricot enthusiasm for a taste test, or "apricotery." In addition to the California sampling we had 12 varieties of fresh apricots from East Coast growers and 25 kinds of imported dried apricots—everything from the giant glazed Australian to the exquisitely perfumed semidried French to the oddly medicinal Iranian. Many of these were very good—the diversity was actually quite surprising. For rich, complex, true apricot taste, however, it was unanimous: The best dried of the evening was a homegrown classic. We were not surprised. Of course, being fresh from the apricot orchards, we had heard it before: Nothing beats a blenheim.