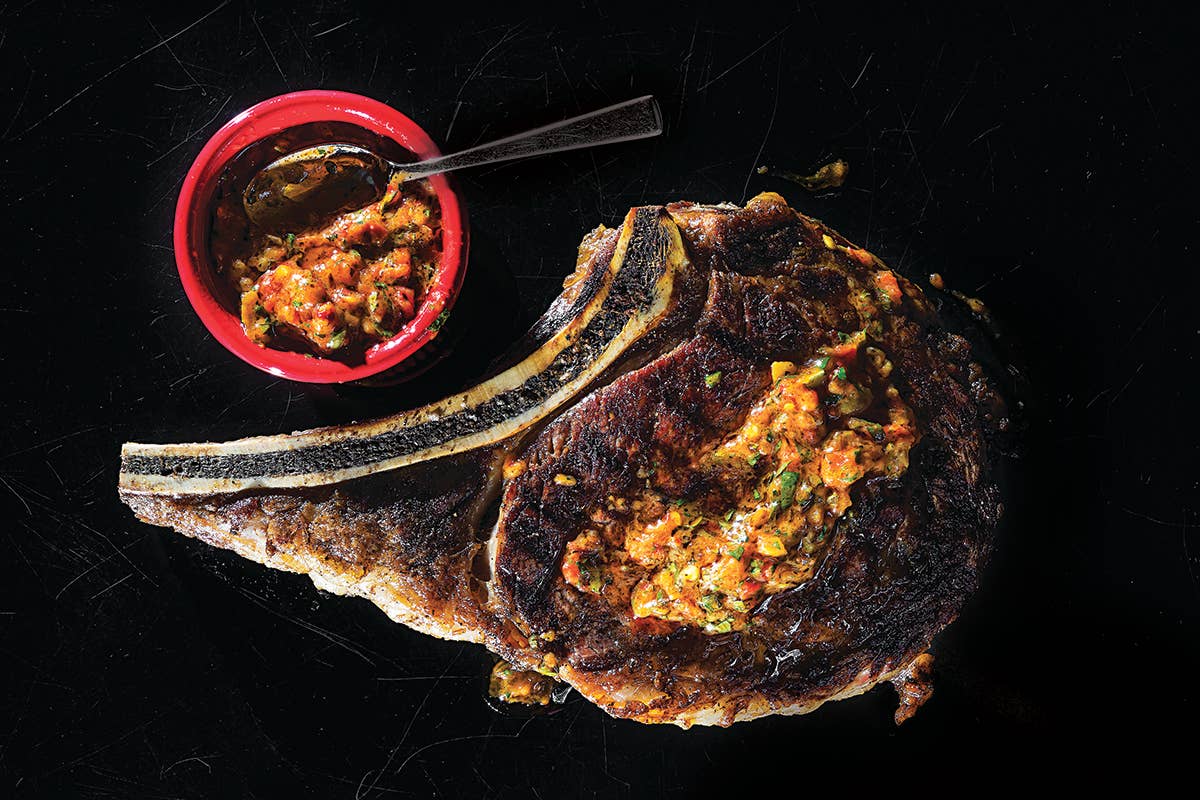 Techniques
Secrets of the Grill: Steak
A chef shares his favorite grilling technique for a juicy rib eye steak
I spend a lot of time cooking indoors in restaurant kitchens, but I relish any chance I get to be outside grilling over an open fire. The sun and fresh air, the aroma, the flames—it's a hard activity to beat. I like to cook my steak in a slightly unconventional way: After a sear over a super-hot fire, I move it away from the hottest coals and baste it in rendered dry-aged beef fat, which adds incomparable depth of flavor. I then finish with another last-minute sear for a beautifully charred crust.
Next time you're at the butcher, ask for leftover fat scraps trimmed from dry-aged beef, then render the fat and use it to baste a steak; it will enrich the meat's natural beefy flavor.
I like to season the steak with a blend of coarse smoked sea salt and seaweed salt to enhance its smoky grilled flavor and add umami and crunch.
Instead of sticky-sweet bottled steak sauces, I prefer my own concoction. Packed full of garlic, hot and sweet peppers, fish sauce, and herbs, it adds punch to the flavor of the charred meat. This will be the signature sauce at Quality Italian in New York City, which is set to open later this year.
The ultimate crust requires a fast kiss of heat over immaculate blazing coals. Binchotan, a traditional Japanese charcoal that burns hot and clean, is my go-to.
Craig Koketsu is the chef-partner of New York City's Quality Meats.