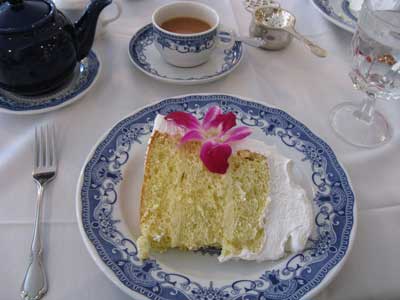 Travel
Recipes from the 2011 James Beard America's Classics Honorees
From a Basque boardinghouse in Bakersfield, California to a 140-year-old Wisconsin tea shop, this year the Beard Awards recognizes regional American icons.
When the SAVEUR.com team attended the James Beard Awards earlier this month, we had a blast mingling with chefs, writers, cookbook authors, and other luminaries of the culinary world. For many of the gala's attendees, the black tie evening at Lincoln Center was old hat — they've been coming to the awards for years — but some of our favorite conversations were with newcomers. Specifically, the honorees of this year's America's Classics Awards, which gives a tip of the hat to local holes-in-the-wall, regional favorites, and otherwise seriously authentic American restaurants.
As in previous years, the 2011 honorees encompass a tremendous regional and culinary diversity. Closest to home (for us, at least) is New York's own Le Veau d'Or, which opened with its formal French menu in 1937 and has hardly changed since. (In a profile of the spot, writer Brooks of Sheffield declared "No one under 50 goes to Le Veau d'Or.") A veritable time portal to the haute French cuisine of midcentury New York, the menu, decor, and service are just as they were at the restaurant's heyday in the 1950s.
Just a few hours' drive away is Atlantic City honoree Chef Vola's, open since 1921. Owner Louise Esposito, who's been installed at the Italian-American restaurant for almost 30 years, gushed to us at the awards that "this is incredibly special to us" — she gestured her husband over — "to all of us. I decided we should be a restaurant that's great to go to, that serves great food. And we did that."
Crook's Corner, in Chapel Hill, North Carolina, was recognized for its commitment to preserving its region's foodways, turning out top-notch renditions of local specialties like hoppin' John, jalapeno hushpuppies, and persimmon pudding (not to mention a mushroom-spiked version of shrimp and grits immortalized in a story on the restaurant in SAVEUR issue #119).
Bakersfield, California has been home to a robust Basque community for over 100 years, and Noriega Restaurant and Hotel has been feeding it since the 1800s — the restaurant proudly claims that it is the only Basque restaurant and boarding-house in the world. (The boarding-house component is still active; borders live above the restaurant and their rooms come with three meals a day.) Serving both borders and diners at long, oilcloth-covered tables, the spot is central to its Kern County community, with its massive, family-style meals served daily at 7 p.m.
It only took 140 years of continuous operation for Milwaukee, Wisconsin's Watts Tea Shop to land its James Beard Award; the second floor institution has a menu that's virtually unchanged from the 1930s. Its preserved-in-amber selection of luncheon and tea foods pale against the restaurant's calling card: Sunshine Cake, an airy triple-layer lemon chiffon treat that makes an afternoon spent at the tea house something particularly special.