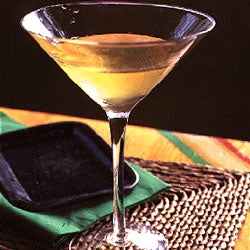 The daiquiri, which made its formal debut in the United States at Washington's Army and Navy Club in 1909, is a fairly simple drink. The more familiar slushy version was created by a Havana bartender, who added crushed ice.
Daiquiri
American miners discovered this cocktail at a bar in the town of Daiquiri, Cuba, around the turn of the 20th century.
Ingredients
1 1⁄2 oz. dark rum
Juice of 1/2 lime
1 tsp. simple syrup
Instructions
Fill a cocktail shaker with ice. Add rum, lime juice, and syrup. Shake well, then strain into a chilled cocktail glass.