Friday Cocktails: The Good Doctor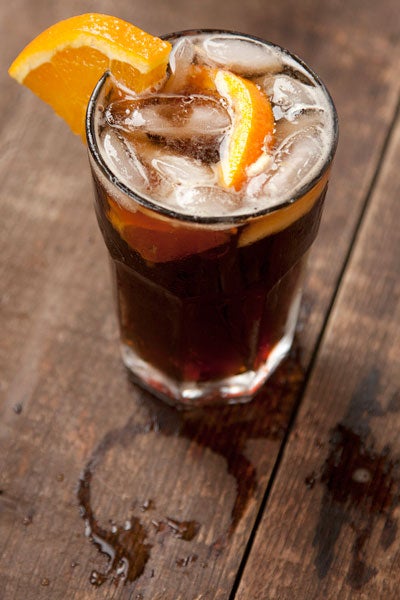 Dr Pepper, a complex, fruity, not-too-sweet concoction, is certainly the most sophisticated mainstream soda out there. (Even if you feel like the name is pretentious, I can assure you that it did in fact go to medical school.) Not only is it great on its own, it's even better when mixed with liquor. Its secret combination of 23 flavors accent almost any spirit you might add, but it melds particularly well with brown spirits.
At a recent dinner party, I found myself playing bartender and experimenting with different Dr Pepper combinations — coffee-infused vodka, dark and light rums — but the undisputed winner for pairing with the soda was a combination of rye whiskey and Ramazzotti Amaro. The Amaro's herbal and citrus notes balanced out the rye's whiskey bite, all mellowed by the smooth sweetness of the Dr Pepper. No appointment necessary: this Good Doctor is happy to make a house call.