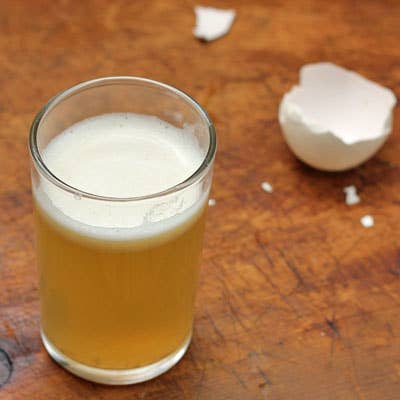 Drinks
Friday Cocktails: The Rattlesnake
When we stumbled across a cocktail in the Savoy Cocktail Book with the claim that "it will either cure a rattlesnake bite, or kill rattlesnakes, or make you see them," we knew we had to try it. Dating back to the original 1930 publication of the bartending manual from London's Savoy Hotel, this tangy whiskey drink is just the right amount of sweet, sour, and straight-up booze. It's a spiteful but lovely little drink, with a smooth and frothy airiness provided by an egg white.
Many classic cocktails from the 1930s contain egg whites, relying on a simple bit of science to make them stable. When shaken, the albumin protein in an egg white loosens and spreads itself throughout the mixture, creating frothy bubbles at the top of the glass, while the acid from lemon juice stabilizes the protein and prevents the foam from breaking down.
We kept our recipe pretty close to the original for this cocktail. You can substitute the simple syrup for powdered sugar if you do not have the former on hand, or omit the sugar altogether if you're feeling tough— chances are good it will still have the same effect on those snakes you're seeing.