Homegrown Sparkling Wines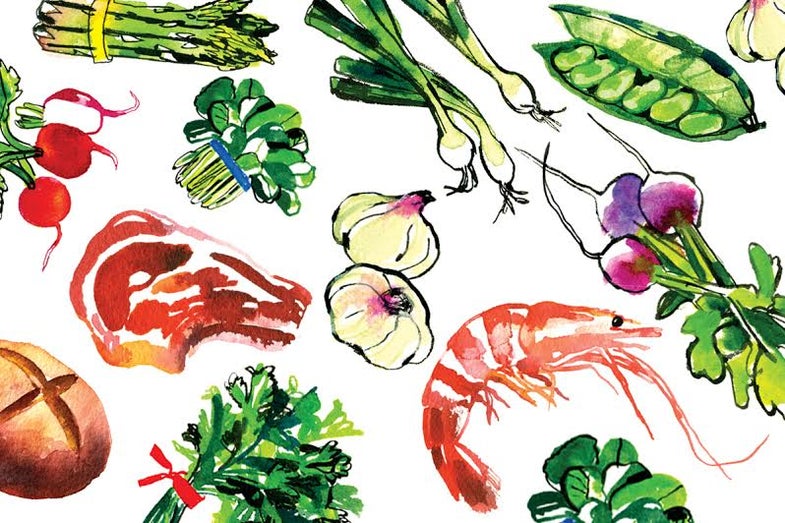 American sparkling wine is like Charlie Brown on Valentine's Day: it just doesn't get the love it deserves. We'll admit that Europe sets the bar high. There's no shortage of excellent champagne, which is the real deal only when it comes from the northeastern region in France by that name, and there's plenty of delicious prosecco (from Italy) and cava (from Spain). What most people don't know, however, is that there's fantastic, affordable bubbly being made on this side of the Atlantic, too. Here are five of the country's best bottles.
Gruet ($14)
Gruet will forever be an underdog—sparkling wine from New Mexico sounds as silly as tamales from Paris—but this clean-tasting wine made in the mountains above Albuquerque is incredibly good. The basic brut offers steely, precise bubbles, and the rose is redolent of berries and lemon.
Mirabelle, Schramsberg ($20)
Schramsberg, located in Napa Valley and founded in 1862, is America's oldest producer of sparkling wine. The nonvintage Mirabelle is subtle and sensuous, the Mirabelle Brut Rose is has a slight whiff of strawberries, and the Mirabelle Brut has flavors of green apple and biscuits. For our money, these wines are worth three times their cost.
Roederer Estate ($22)
Owned by Champagne Louis Roederer (yes, a French house), this California-based company makes French-style wines notable for their gravity and unity. Try the basic brut, which has notes of hazelnut and pear, or opt for the brut rose, which offers a bit of tart fruit.
Domaine Chandon Reserve Pinot Noir Brut ($30)
Napa Valley's Chandon is owned by Moet et Chandon, another French company with a branch in California; its sparklers are both complex and balanced. Look for the reserve Pinot Noir Brut for an elegant, lush, but pleasantly dry wine.
J. Schram, Schramsberg ($100)
Wine lovers prize a quality they call "finesse" (if indeed they choose to use it); the term describes how well the various flavors of a wine, as well as the body and acidity, come together. Schramsberg's J. Schram is a superlative bubbly that offers all the finesse in the world. You're most likely to encounter the 2002, which combines chardonnay notes of green apple and apricot with crisp acidity.