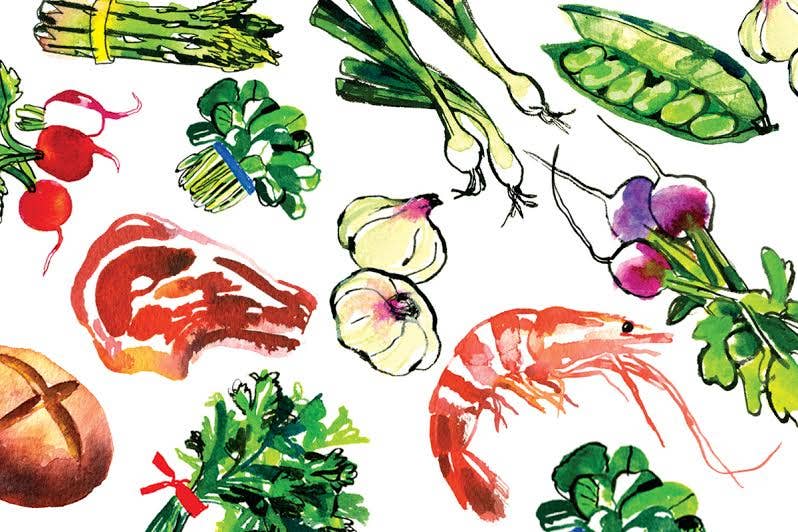 Drinks
Tasting Notes: Carignans
More carignans (and carignan blends) are becoming available in the U.S. all the time. Of the many fine bottles I've tasted from Languedoc-Roussillon, the ten below are my favorites.
Domaine Leon Barral 2006 (AOC Faugeres; $24). Redolent of dried red fruits with hints of herbs and citrus.
Domaine Rimbert, Les Travers de Marceau 2008 (AOC St-Chinian; $15). Bouncy with berry and watermelon fruit from a high proportion of carignan.
Domaine des 2 Ânes, Fontanilles 2006 (AOC Corbieres; $16). A carignan-grenache-syrah blend, beautifully balanced, with red fruit and plum flavors.
Clos du Gravillas, Lo Vielh Carignan 2005 ($19). Extremely pretty, perfectly balanced, with hints of licorice, clove, and leather.
Domaine de Fontsainte, La Demoiselle 2007 (AOC Corbieres; $16). This elegant and fruity blend has notes of berries and celery seed, and a firm backbone.
Maxime Magnon, Campagnes 2008 (AOC Corbieres; $26). This carignan-grenache noir-syrah blend smells like a fruity white—until rose, lavender, and pine nut kick in. Zappy and refreshing.
Domaine Rimbert, Le Mas au Schiste 2008 (AOC St-Chinian; $15). Made from equal parts carignan, syrah, and grenache, with a gorgeous cherry and leather nose.
Domaine Anne Gros/Jean-Paul Tollot, Les Carretals 2008 (AOC Minervois; $60). Dark purple, with a spicy-coffee and lilac nose. Succulent, full, delicious.
Domaine Massamier La Mignarde, Expression Carignan 2006 ($21). A supple beauty of 100 percent carignan that demonstrates the best qualities of the grape.
Domaine des 2 Ânes, Premiers Pas 2007 (AOC Corbieres; $14). A young, rustic, mostly carignan wine filled with a kind of earthy majesty.