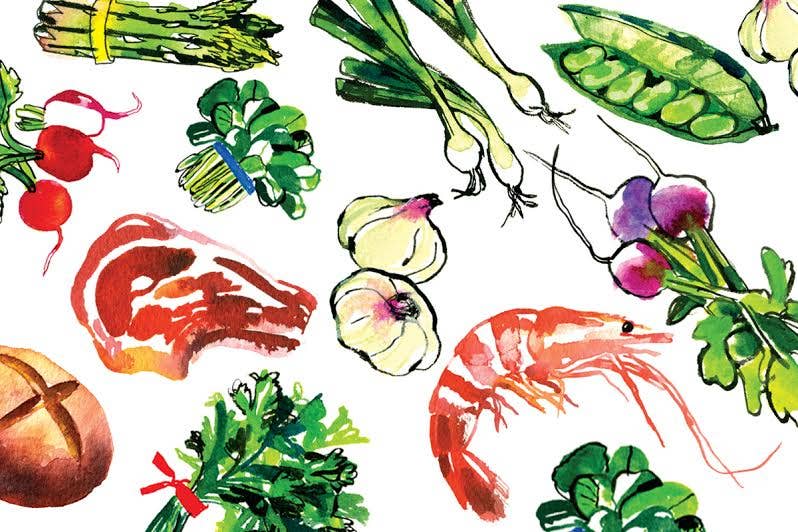 Drinks
Tasting Notes: Mezcals
Forget about the shot glass: these mezcals are made for sipping.
Forget about the shot glass: these mezcals are made for sipping. Most of them are new to 
the U.S. market, but they've been distilled in small towns in the Mexican state of Oaxaca for generations. Reposado mezcals are aged lightly in wood barrels before bottling; they're more restrained than the typical unaged, or joven, mezcals, and perhaps more approachable for the mezcal initiate.
Los Amantes Reposado ($65). After a curiously tropical nose of banana with hints of taffy, this reposado is clean and tight, calling to mind the high sierra: smoldering pine needles and dry, warm stone.
Los Danzantes Reposado ($60). Strong cereal notes belie this spirit's agave origin; dried corn, puffed rice, and new leather dominate the nose. A heavy, almost syrupy body brings the taste of maple, pecan, and brown butter.
Del Maguey Chichicapa ($70). A joven made by one of Del Maguey's longtime palenquero partners, Faustino Garcia Vasquez. Exceptionally clean and distinct herbal flavors, with a sharp minerality.
Del Maguey Pechuga ($200). This is Del Maguey's special seasonal joven, distilled with fruit, nuts, and, surprisingly, a raw chicken breast. A bracing nose of wildflowers, mint, and violets leads to a long, simmering finish of cinnamon, clove, prunes, sweet smoke, and mild camphor. Remarkable.
Del Maguey Tobala ($125). Made from the prized wild tobala agave, this joven can be placed among the world's finest. Each invigorating sip offers unexpected but harmonious flavors: cake icing and old leather, lime rind and cocoa, beeswax and salted caramel. Mezcal—at least the stuff that's sold in the States—does not get better than this.
Sombra ($49). One of the first mass-market artisanal mezcals, Sombra kicks off with a heavy scent of ash and wet earth, along with a faint touch of green grass. This joven is comparatively mild on the palate, with notes of black pepper, garden herbs, salt, and sweet citrus.