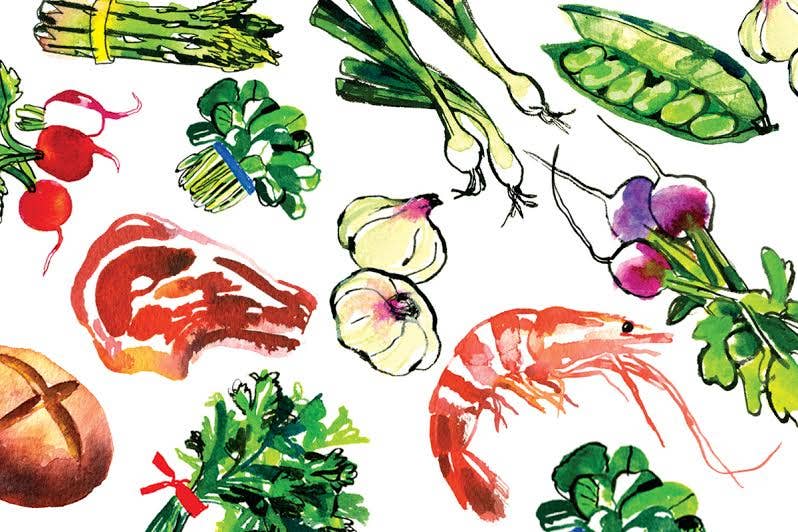 No wine seems more attuned to a particular time of year than viognier. With a bouquet redolent of honeysuckle, jasmine, orange blossom, and more, it smells like an April garden. Cool and fresh at first but with a core of lush warmth, it tastes of spring itself.
Viognier has a murky history. Though it has been grown in France's northern Rhone Valley for hundreds, perhaps thousands, of years, no one is sure how it got there. A generation ago, viognier was still confined to that region, and only 30-some vineyard acres were cultivated in the small appellations of Condrieu and Chateau Grillet. Almost no vines grew beyond their borders.
Then, starting in the 1980s, enterprising vintners, entranced by viognier's seductive character, started planting it far and wide. Soon viogniers from California, southern France, and Australia began showing up in wine shops, followed by wines from South Africa, the Pacific Northwest, and even Virginia. Unfortunately, that initial, international wave of enthusiasm yielded far too many wines that tasted either bland and one-dimensional or blowsy and unfocused.
At its best, viognier combines a sensual personality with a restrained sense of style. That restraint comes from the acidity in the wine, but to strike the right balance can prove difficult. The varietal is inherently rich, though good renditions should also taste fresh and uplifting; if they age too long in the barrel, the oak's vanilla flavors can be overwhelming to the wine's delicate aromas.
Viognier requires mature vines in order to display its subtleties. That many new-world vineyards' viognier vines are now more than ten or 20 years old helps explain why overall quality appears to be on the upswing. One caveat: like the season it is best suited for, viognier has charms that prove ephemeral. These wines shouldn't be held on to for more than a few years past their harvest. As the 19th-century American poet Sidney Lanier wrote of spring, viognier brings "a joy . . . [t]hat's sweet, albeit fleeting".