Borough Furnace Cast-Iron Skillet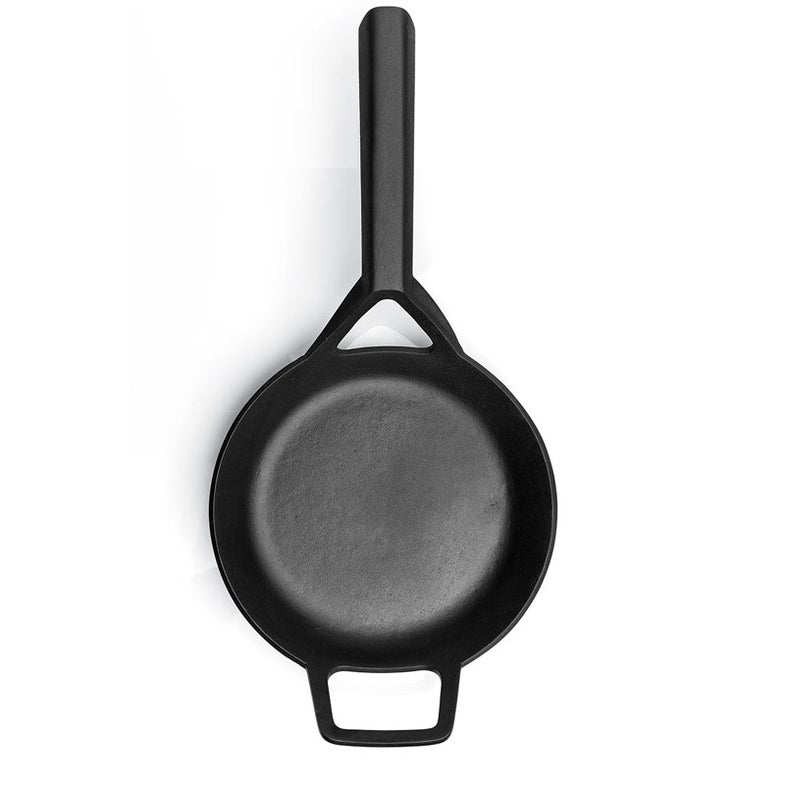 We may earn revenue from the products available on this page and participate in affiliate programs.
Cookware from Syracuse, New York's Borough Furnace marries the best qualities of your grandma's cast-iron skillet—its sturdiness, its uniform heat conduction—with an updated, elegant design. Forged from scrap iron, each pan has gently sloping sides that allow easy access with a spatula, and a long handle whose forked base dissipates heat to stay cool while cooking. A preseasoned, satiny surface lets you fry potatoes without sticking and imparts a perfect sear to chops and steaks.
Cast iron frying skillets, from $280 at boroughfurnace.com