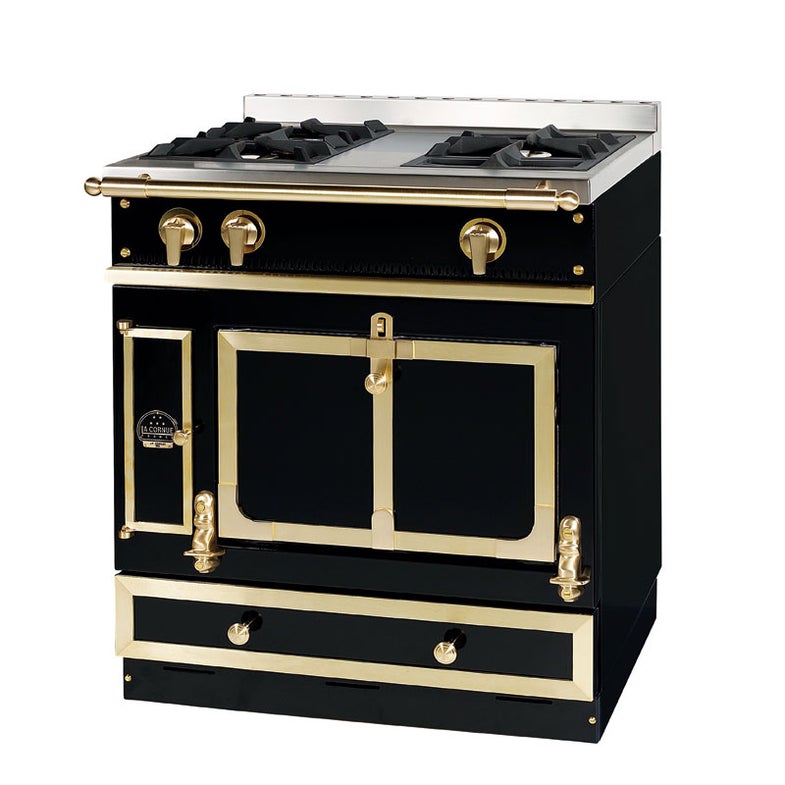 People call stoves from the French company La Cornue the Ferraris of ranges for good reason: They can cost upward of $13,000, and they're as powerful and sexy as any Italian sports car. On a visit to Paris, I was stopped in my tracks by a model in a beautiful green color called pistache. It took years (and a generous gift from my mother-in-law) to save up for one of my own. But, boy, was it worth the wait. The gas oven's vaulted top allows heat to circulate like a convection oven, turning out crisp-crusted pizza margheritas and roasting chickens so the meat stays juicy while the skin gets shatteringly crisp. The stove top's French plaque—a plancha-like flat cast-iron surface—becomes hot enough in the center to sear thin veal scallopini but can remain cool enough at the edges to simmer a delicate meat brodo at the same time. It's the only range I've ever lusted after, and the last one I'll ever need.
See a recipe for roast chicken with herbed fries »
See a gallery of homemade pizza recipes »
Cathy Whims is chef-owner of Nostrana and Oven & Shaker in Portland, Oregon.