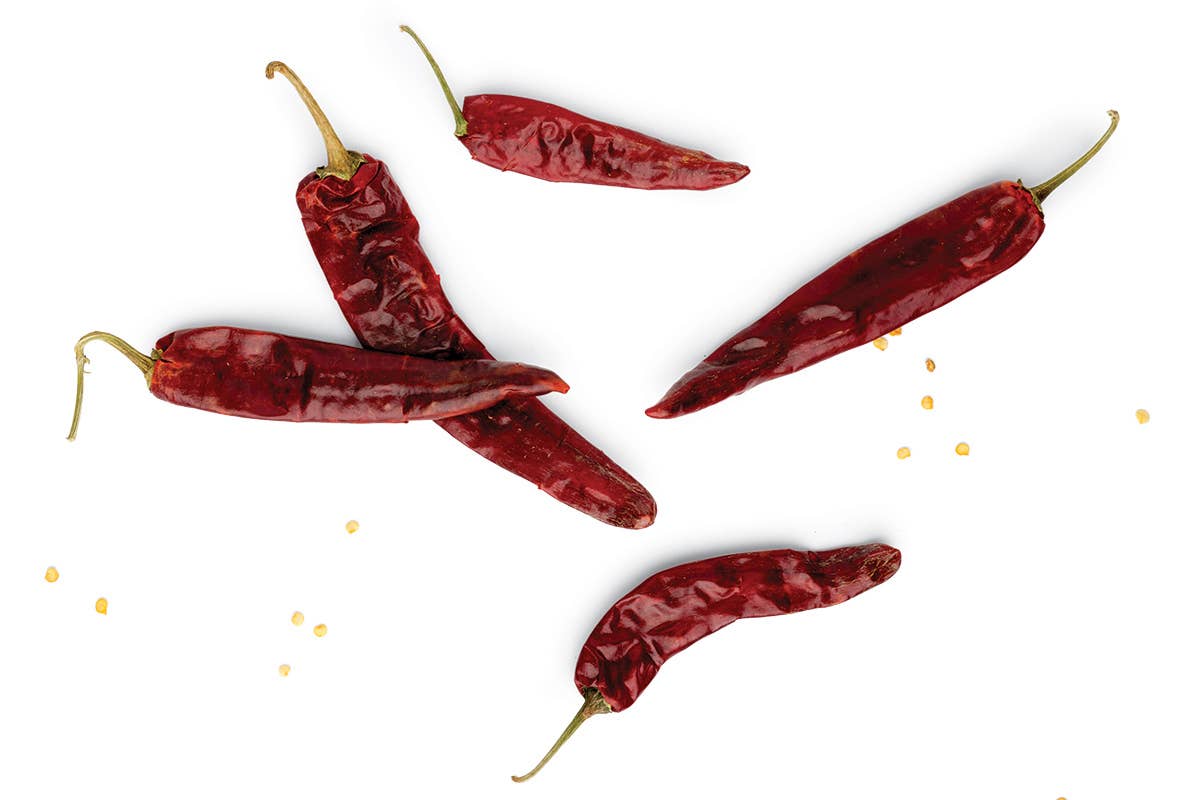 Techniques
4 Types of Indian Chiles
Out of the hundreds of varieties of chile peppers used in Indian cuisine, these four are our favorites
India, the world's foremost consumer of chiles, uses hundreds of varieties representing a huge range of tastes and heat. The spicy peppers find their way into nearly every dish: chutneys and pickles, curries and stir-fries, even cold drinks.
Grassy, earthy, and hot **Indian red chiles **(left) retain their red hue when dried. Toasting these small chiles adds depth of flavor and balances their natural astringency. Widely available Mexican chiles de árbol are an excellent substitute.
Chile powder (right), ground, dried red chiles, lends color and radiant heat. Its powdery consistency goes great with ground meat, like in shami kebabs.
Fresh, slender Indian green chiles (left) can be puréed for chutneys, thrown into stews, or eaten raw as a condiment, to add fierce, herbal heat to foods. Select chiles that are bright green, plump, and unbruised. Thai chiles, more commonly found in U.S. markets, are a good substitute.
Nearly maroon in color, dried Kashmiri chiles (right) are shorter and wider than Indian red chiles, and also less spicy. They lend a smoky earthiness to dishes like mirchi qorma. Mexican pasilla chiles are a good substitute.