One Good Find: Colman's Mustard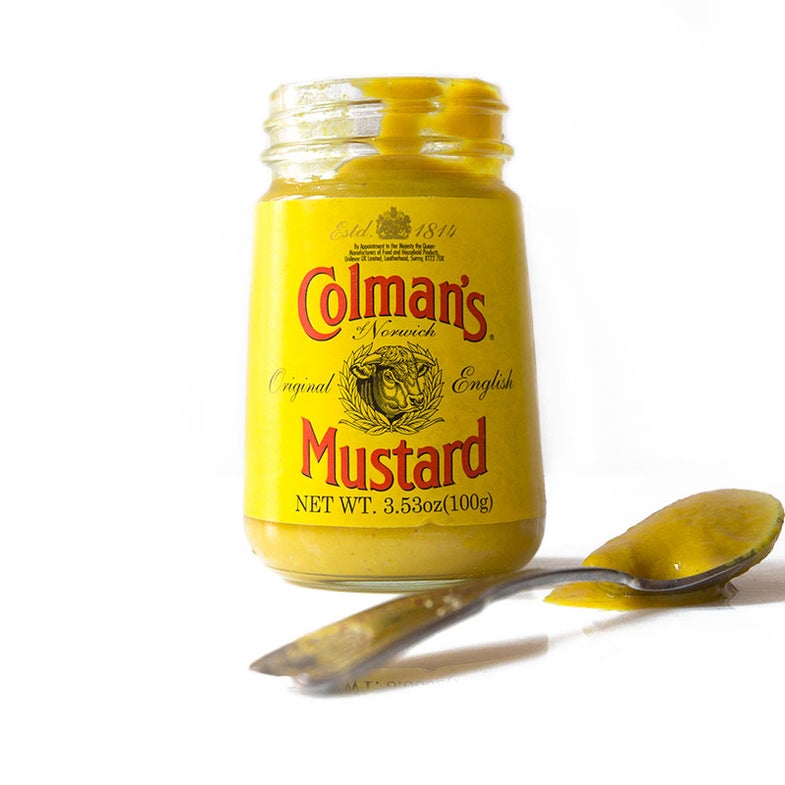 We may earn revenue from the products available on this page and participate in affiliate programs.
I've always been a big fan of mustard; I often use dijon as a base for dressings, slather my sandwiches with honey mustard, and I'd never even consider eating a hot dog without plenty of American yellow mustard. But when I lived in New Zealand, I dated an Englishman who turned my mustard-eating life upside down. He'd made us roast beef, cheddar, arugula, and tomato sandwiches one afternoon with mustard; when I bit into one, I immediately noticed a heat that you don't get with normal American mustard. The unique kick was surprisingly good. The mustard? Colman's. Made with a blend of brown and white mustard seeds, Colman's English Mustard was first produced in England in 1814, and by 1866, her Majesty the Queen had deemed the spicy blend the "crown jewel of mustards" and it is now widely known as "The Queen's Mustard." Whether used in marinades, sauces, salads, or simply on a sandwich, this versatile mustard is a staple in my pantry, in both the powdered and prepared form. While my love with the Englishman has since faded and fizzled, my love of Colman's has been going strong ever since.
Colman's Original English Mustard, $6 for 3.35 oz. at Amazon.com