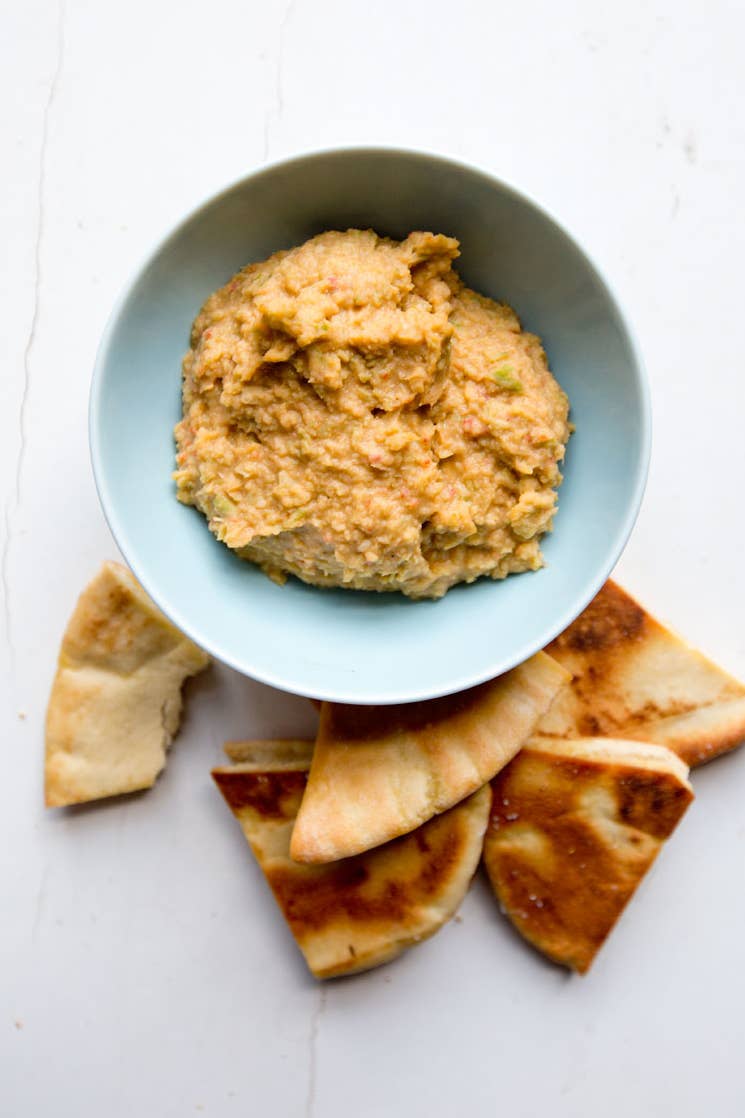 Recipes
Garlic Scape and Cannellini Bean Hummus
With a bright, fresh garlic flavor that's like a cross between scallions and bulb garlic, garlic scapes—the curly green shoots of hard-neck garlic varieties—add a pungent bite to this hearty hummus made with cannellini beans. Serve it with fresh pita, crudités, or toasted baguette slices.
3 tbsp. lemon juice
2 tsp. ground cumin
5 garlic scapes, roughly chopped
1 (15-oz.) can cannellini beans, drained and rinsed
1 holland chile, stemmed and roughly chopped
¼ cup olive oil
Kosher salt and freshly ground black pepper, to taste
Combine lemon juice, cumin, garlic scapes, beans, and chile in the bowl of a small food processor and purée until smooth. With the motor running, slowly add olive oil. Season with salt and pepper.