Mexico City-Spiced Edamame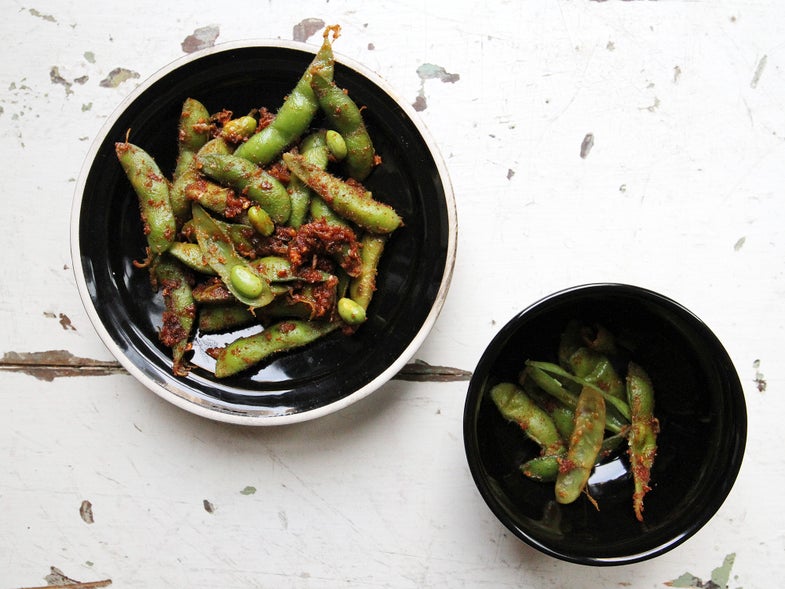 We first had this spicy dish, dusted with plenty of cayenne pepper and brightened with lime, as a starter at Brooklyn's Xixa, a Mexico City-inspired restaurant from the owners of Traif. It makes a great simple snack with an ice-cold beer.
Yield: serves 4-6
Ingredients
2 tbsp. kosher salt
Zest of 1 lime, plus 1 tbsp. fresh juice
2 tbsp. olive oil
1 lb. frozen, shell­-on edamame, thawed
2 tbsp. cayenne pepper
2 tbsp. Chinese crispy garlic
1 tbsp. garlic powder
Instructions
Mix kosher salt with lime zest; set aside. Heat oil in a 12″ skillet over high; add edamame and cook until hot, 5 minutes. Remove from heat and add lime juice; stir until juice has evaporated, about 1 minute. Add reserved salt, cayenne, crispy garlic, and garlic powder and toss to coat; serve immediately.