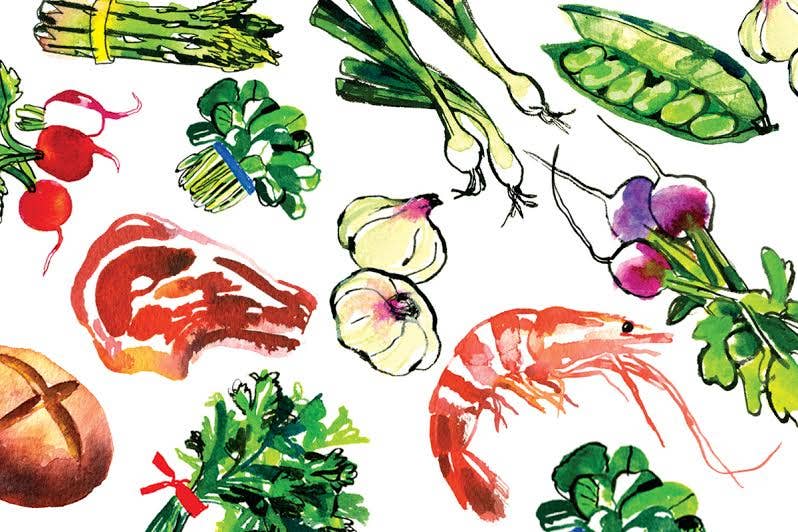 This hash, which comes from Egg in Williamsburg, uses hash browns in place of eggs to mimic an omelet.
1 tbsp. unsalted butter
4 radishes, trimmed and cut into wedges
2 tbsp. olive oil
1 lb. broccoli rabe, trimmed and cut into 1" pieces
Kosher salt and freshly ground black pepper, to taste
½ tsp. fresh lemon juice
5 cups shredded hash browns
½ cup aged gouda
4 scallions, roughly chopped
Eggs, for serving (optional)
Salad, for serving (optional)
Heat butter until foamy in an 8" skillet over medium-high; add radishes and cook until golden, 2–3 minutes. Season with salt and pepper and, using a slotted spoon, transfer to a bowl. Wipe pan clean and add oil; working in batches, cook broccoli, lemon juice, salt, and pepper, until lightly seared, about 10 minutes. Remove from heat and transfer broccoli to bowl with radishes. Working with 1¼ cups hash brown at a time, smash hash browns in pan until lightly browned and crispy, 5 minutes; sprinkle 2 tbsp. cheese over hash and cook 1 minute more. Scatter with ¼ of the reserved vegetables and ¼ of the scallions; cook 1 minute more. Fold in half and transfer to a plate. Repeat with remaining ingredients; serve with eggs or a salad, if you like.