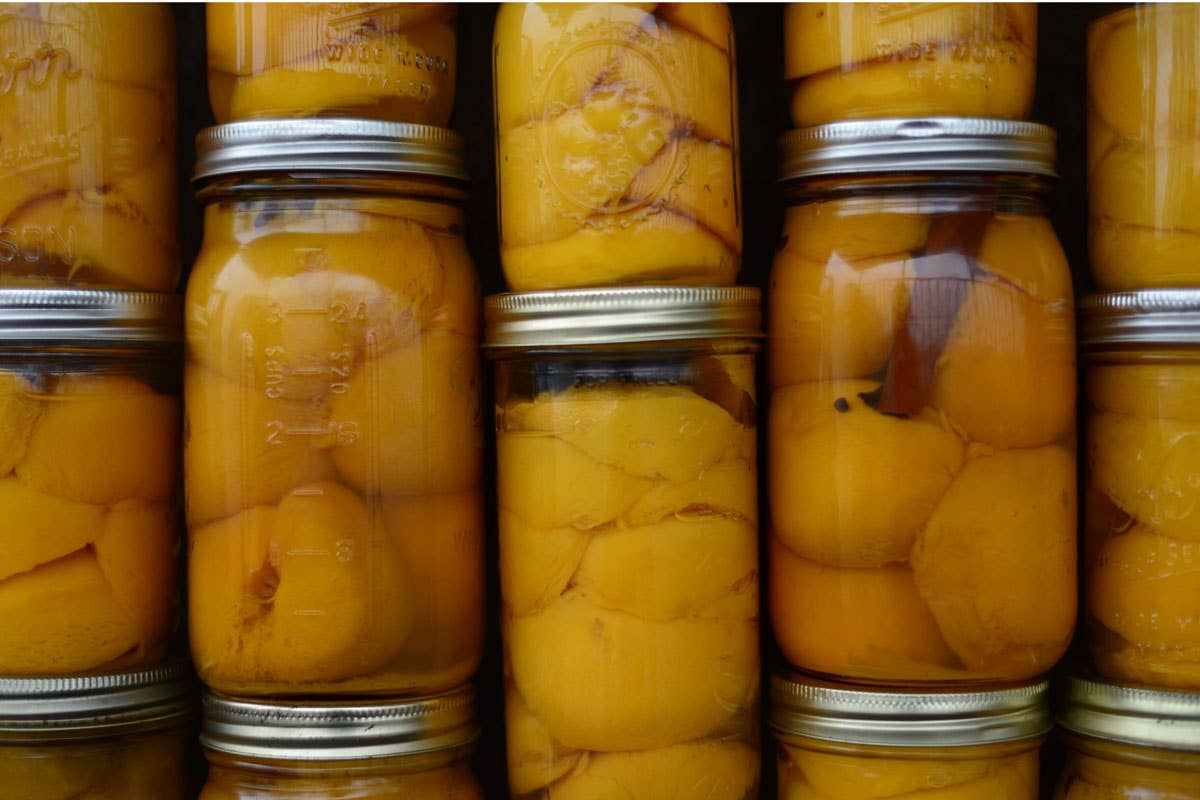 Travel
A Change of Seasons
A California peach farmer prepares for a generational shift as the time draws near to hand his land, and livelihood, over to his daughter
Spring stirs early in California. On this March day, I wake up, as I always do, before sunrise to make my morning rounds. Peach blossoms blanket our farm in the San Joaquin Valley. Sunlight shines through the translucent petals, creating a pink hue against the brilliant blue sky. The rough, gnarled bark of our trees contrasts with the delicate flowers, the old and new side by side. My ritual begins with coffee in the 100-year-old farmhouse I call home. I look over my farm journal, reviewing the rhythms of seasons past and the work that needs to be done. We always farm in the shadow of those who worked this land before us. From the porch I can see the orchard my dad and I planted 45 years ago.
I take a final sip of coffee and head out into the fields, anticipation lingering in the air. I am joined by my 28-year-old daughter, Nikiko, who is taking over the farm: A child returns to the land, a young woman steps into a male-dominated world. We survey by walking. Farming is physical; it breaks your body and drains your spirit—always more toil and more challenges.
With age I've learned about constraints; I anxiously watch Nikiko dream without limits. Once we've finished our inspection, we return to the house for a quick morning meal. Marcy, my wife, prepares for her "city job" as an educator while Korio, our college-age son, drags himself out of bed for class. We all gather in the kitchen for peach jam spread on scones served alongside canned peaches. I love savoring the summer harvest in winter or early spring, a luxury made possible by the ancient art of food preservation.
Marcy's Wisconsin family knew well of this tradition. Our pantry is filled with peach jams, chutneys, and whole fruits canned and pickled last summer. In the freezer are frozen peaches and purées that will be reborn as winter cobblers and, in the spring, as a cold peach soup spiced with ginger. During breakfast, I pause to enjoy the fruits of our labor and reflect on things worth saving. I trust that our work has meaning. I am happy my family believes in the value of our calling.
The spell is quickly broken, though. Eighty acres of certified organic peaches, nectarines, and grapes, which we grow for raisins, beckon. On this farm, we don't begin the day lounging under a canopy of peach blossoms, seated at white-linen-covered tables, chatting about high art, high stock markets, and hired help. Instead we're all off and running, Marcy to Fresno State University, where her work provides health benefits and financial stability for the farm. (If it were summer, she'd be packing peaches in our shed before heading off.) Korio leaves for class, though he won't be able to escape the list of farm chores awaiting once he gets home.
Left alone, Nikiko and I plan our workday. Today we will thin the peach and nectarine trees. Fruit trees often produce more fruit than they can sustain. Removing some of it (sometimes upward of 50 to 80 percent) lets what remains grow stronger and more flavorful. The fruit receives more sunlight and won't have to compete for the nutrients each tree provides. If crowded fruits aren't touching each other, they are less likely to rot.
My father told me not to look down when we thin the fruit, not to focus on the thousands of tiny green peaches lying on the ground. "You need to keep your head up, look to the sky, and see the future," he'd say. When you grow things you always have to be forward-thinking.
I believe that was his philosophy for raising children—a gentle optimism that we'd all turn out just fine. He never asked me to take over the farm. Instead, I ran of to UC Berkeley and studied sociology. But my father was a wise old farmer. By allowing me to leave, he provided me with the opportunity to come home. It's a lesson I learned well, one that I am trying to pass on to my own children.
By midday I find myself hard at work repairing a broken tractor. Nikiko asks me to join her for lunch back at the house, but, as is often the case, my schedule is based on work demands. I allow them to consume me, foolishly believing that farm maintenance is more important than my own. Yet equipment must be repaired.
I had a perfect relationship with my father: I would break things and he would fix them. Nikiko, too, will break things. And, like me, she will ultimately learn to fix them without a father. She will also steer this farm into the future. I began my journey by abandoning the conventional farming methods used by my father and learning to farm organically. Nikiko will continue the farm's evolution by connecting people with it through social media.
Near the end of my workday, I shovel weeds, and my thoughts begin to wander. How many harvests do I have left? I still feel young, but sore knees and strained muscles tell me otherwise. I struggle to strike a balance between growing food full of life and working too hard and missing out on other things.
Still, I thrive in this world of real work. We remain part of a working class, engaging in livelihoods where we are judged by our deeds, not our bank accounts. As the day ends, I trudge home weary yet full of hope.
I am blessed, I think, as I arrive to find Marcy and Nikiko preparing an uncomplicated feast for dinner. Marcy, drawing on her Wisconsin family roots, spoons pickled peaches into a bowl as Nikiko mixes a batch of rosemary-peach bellinis. Tonight friends are joining us for dinner. We share a salad of local greens and vegetables brought by a neighbor. They are tossed with preserved fruits from our own backyard. Marcy knows her canned peaches can brighten braised pulled pork, and serves the mixture in sandwiches topped with Dijon-peach spread and sweet caramelized onions. Of course, Nikiko snaps a photo to share on Facebook.
I can't think of a better way to finish my day than with this old-fashioned gathering. We savor the foods we have grown, the friendships we have nurtured, and the farm that, even after we have left this world, will carry on without us, season after season.