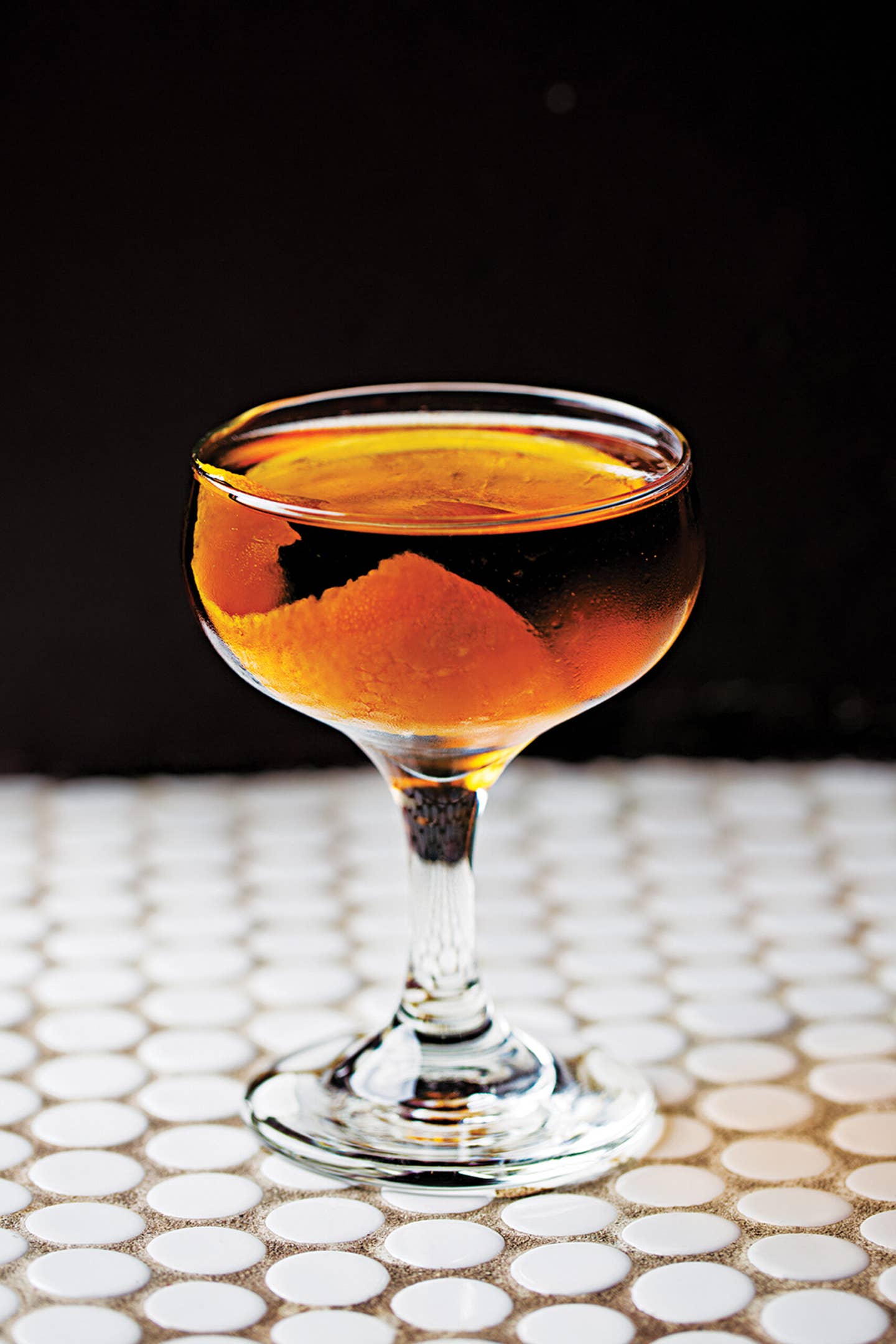 Drinks
Vermouth on the Rise
There's a whole new crop of the fortified wine debuting in the U.S.–and bartenders are taking notice
A few years back, vermouth—an aromatized, fortified wine—held little sway over American drinkers. I probably wouldn't have given much thought to the stuff if it hadn't been for a backpacking trip through Europe some 20 years ago. At a café on Rome's Campo de' Fiori, a table of stylish locals ordered what sounded like "martini," but looked like white wine on ice with a lemon twist. I followed suit. The drink set down in front of me was a silky elixir bursting with bright citrus, vanilla, and Provençal herbs. It turned out to be Martini Bianco, the world's best-selling dry vermouth. I was smitten; I hardly drank anything else that summer.
Back on U.S. shores, however, bartenders were mystified when I ordered vermouth on the rocks. And try as I might to persuade friends to raise a glass with me, they declined, viewing vermouth as most Americans do—as a somewhat dishonorable mixer.
So it's a pleasant change for me that vermouth's fortunes have shifted. Riding the wave of the cocktail revolution, artisanal American vermouths have joined European brands on shelves, and they're making a splash with bartenders looking for new flavors.
Vermouth is made by steeping botanicals in a base wine, and then mixing in brandy or another high-proof spirit. In Europe, there are two main types of vermouth: dry and sweet. The dry style—sometimes called "French vermouth" for its country of origin—is used in bracing drinks like martinis. It's made from white wine macerated with bright-tasting ingredients like lemon and chamomile. Sweet, or "Italian," vermouths also have a white wine base, though they're mixed with caramel, which tints them reddish. These showcase warm spices, such as cardamom, and are suited to heavier cocktails like the Manhattan.
As is true of many drinks, vermouth started out as a medicine. Its history stretches back to the fifth century b.c., when Greek doctor Hippocrates prescribed a curative of wine infused with Artemesia absinthium, or wormwood. Modern-day vermouth takes its name from the Germanic word for wormwood, wermut, christened by Italian Antonio Benedetto Carpano, who developed his own version at his wine store on Torino's Piazza Castello. When Carpano debuted the concoction in 1786, it quickly caught on, and soon he was selling it as a morning pick-me-up, an evening aperitivo, and a post-dinner digestivo.
In America, vermouth didn't always play second fiddle to boozier spirits. In books dating back to the early 1900s, now-forgotten quaffs, like the fino sherry-based Adonis, spotlighted the fortified wine. Both the martini and the Manhattan were originally vermouth dominant: two parts vermouth to one part gin or rye whiskey. And Ernest Hemingway loved his vermouth; he mixed dry and sweet together for a drink called the vermouth panaché. By the end of World War II, though, as the quality of American-made spirits improved, it became less necessary to dilute the burn of harsh liquors. Winston Churchill joked that the quantity of dry vermouth in his martini amounted to a bow in the direction of France to pay tribute to its makers. By the mid-1960s, the gin-to-vermouth ratio in the martini had plummeted to an average of 7-to-1, propelled by a fashionable disdain for the light, spiced wine.
But that was half a century ago. As the American cocktail renaissance got going in the late 1990s, vaunted European vermouth brands—Dolin, Cocchi, and Carpano Antica Formula, which was based on Antonio Benedetto Carpano's sweet vermouth—started arriving in the United States. It wasn't long before a few Americans decided to get into the game. In 1999, California vintner Andrew Quady debuted Vya. Quady's amped-up Continental-style vermouths—more spice, more richness—set the tone for the maverick brands to come. These new varieties pushed beyond the standard dry and sweet categories that had dominated for centuries, with unusual ingredients like chile and lavender.
Some of these vermouths—produced with local ingredients—reflect, as wine does, a sense of place, or terroir. Long Island, New York's Channing Daughters winery, for instance, makes all sorts of seasonal flavors using peak-of-ripeness produce: watermelon, carrots, basil, and more.
Not surprisingly, with all these exciting new products, bartenders are no longer confused by a request for vermouth on the rocks. You can find it on tap at bars such as San Francisco's Alembic, and some bartenders have fallen so in love with it that they're making their own. New York's Amor y Amargo, for example, uses housemade vermouths in drinks like the bittersweet Brother James.
Drinkers have also moved beyond the preference for ultra-dry cocktails, and barkeeps all over are making complex concoctions built around vermouth. The fortified wines, with their layers of flavor—floral, bitter, herbal, spicy—add wonderful dimension to cocktails. At Chicago's Aviary, bartender Charles Joly mixes Atsby Armadillo Cake vermouth, a warm and spicy style, with gin, scotch, brandy, and a cinnamon-blood orange tea for the wintry Ford's Model Tea Party. And many bars showcase these new styles in vermouth-centric classic cocktails, like the bicicletta or boulevardier.
I still drink vermouth on its own, but now it's to savor the intense, intriguing flavors of these stateside versions. And finally, I don't have to sip them alone. These days, when I offer friends a glass of vermouth, they cheerfully accept.