Culture
Behind the Recipe: Marc Vetri's Corn Fettuccine
How the Philadelphia chef makes this pasta dish all about the corn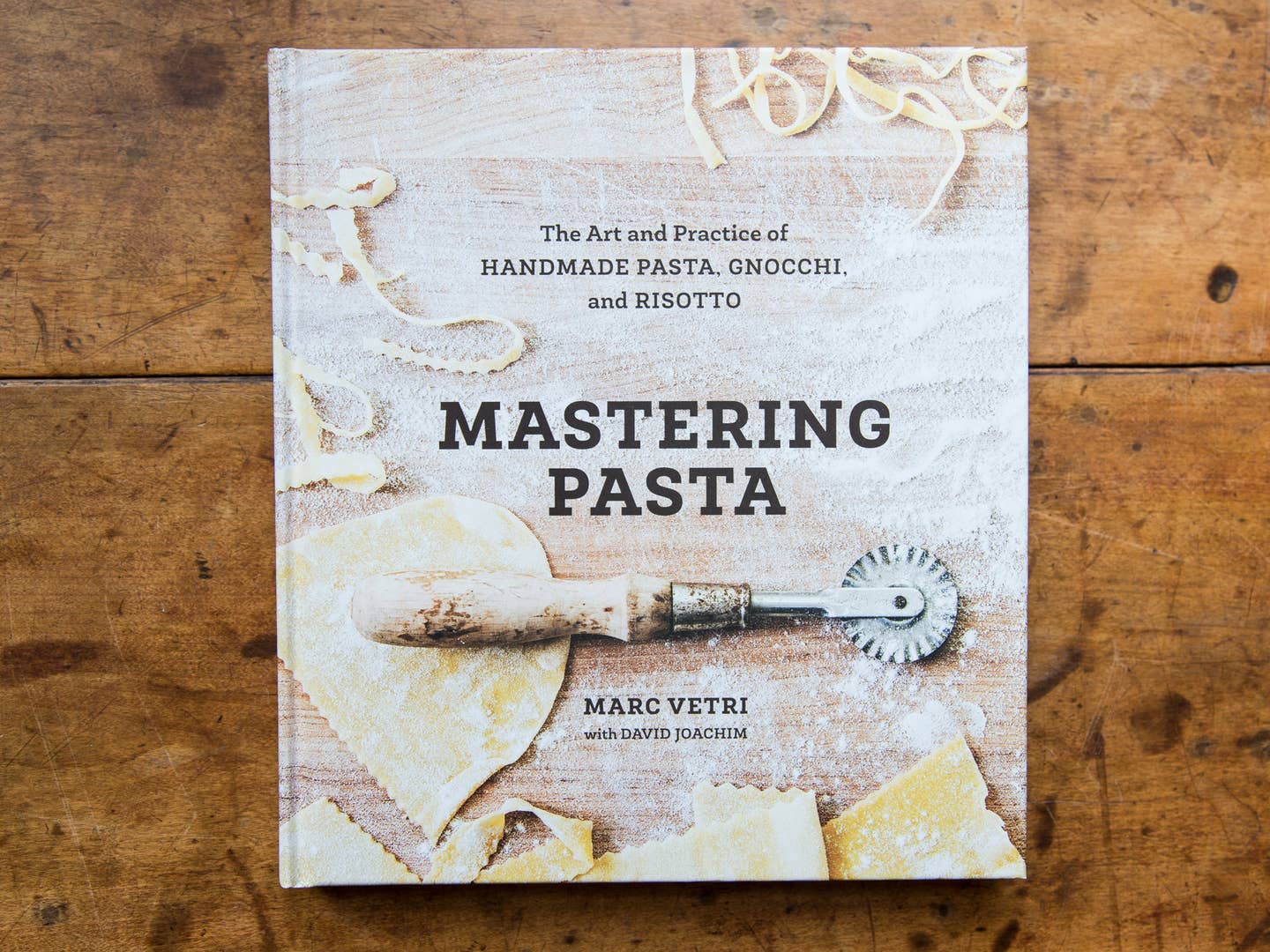 Mastering Pasta is a project I've been wanting to work on for many years. So many home cooks are intimidated by the prospect of making pasta by hand, but they shouldn't be. You have to understand the ingredients first and then you can manipulate them however you like. There's always room for innovation. I hope the book makes people realize you can use anything to make an awesome dish—to have the confidence to start trying things.
This fettuccine with corn crema and charred green onions has been on the menu at Amis for four or five years. It comes back every July when we have lots of fresh New Jersey corn available.
Brad Spence, the opening chef at Amis (and now a partner at all our restaurants) and I were messing around with corn. We had already made a corn crema but we decided to add some whole kernels for a bit of texture. Then he just threw the onions in there, and it tasted great. He sticks green onions on anything. All of our dishes are born out of collaboration—we get together, pick out ingredients, and make them work.
I don't really look at corn on pasta as a very innovative thing. The way I see it, we have a lot of corn—we should be using it when it's available. We make appetizers with it, we make sides with it, and we make pasta with it, which is exactly what they would do in Italy, where the cuisine is inspired by what's available regionally and what they use a lot of. It couldn't be more Italian. It's about using what's fresh and locally sourced; the sensibility is there.
I think this is a really good example of a dish where there's one main ingredient, and everything else that's added enhances that one flavor. It's very simple but has everything you're looking for: You have different textures, and then you've got that scallion, which adds a bit of spicy onion punch. When you have those simple flavors that ring out with the right textures, it's going to be perfect.
Laura Itzkowitz is a Brooklyn-based writer and researcher whose words have appeared in Travel + Leisure, Departures, and Refinery29, among others. She is the co-author of a forthcoming guide to New York City's hidden bars and restaurants and wrote the Williamsburg and Greenpoint guides in Fodor's forthcoming Brooklyn book. She likes her gin shaken, not stirred.